·
Oiler Boilereerer...er(s)
venturesomerite's Uglier Betty - 1996 Katana 600 - 2015 Build off - BUILD THREAD
OK so fuck it, I'm in. I say that like every year, and never finish. So what's the harm, most people don't anyways.
So most of you probably know, I've been working on this same hateful japanese thing for years now, and I change my mind more than I accomplish things.
For those who want to see what I have done, then undone, and redone only to re do again in the past, here's the thread.
Poke here for a sad story
Anyways, if you browse thought the old thread, you will notice 2 distinct things (A) I have no fucking money, never have, never will. It's very rare that I can buy something new, usually I have to beg, borrow, steal or make it. (B) I CANNOT stick to a plan, whatso ever. I am not good at planning or sticking to it. I just kinda do what ever the fuck I feel like at the moment, which is why the bike still is not done, and has like nothing to show for it. lol
My tools are decent, but I do not have a lathe, or mill. If I did, my shit would probably look alot nicer lol.
Ok Pics below. Here's how she currently sits, and you can see that the date stamps on my camera that I use for work are right, I'll probably use that to take pics as it takes better pics and I can kinda document when I did what, and it's also much faster to upload.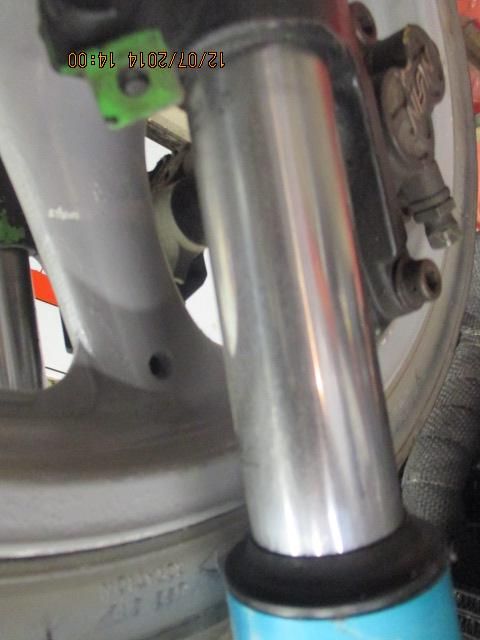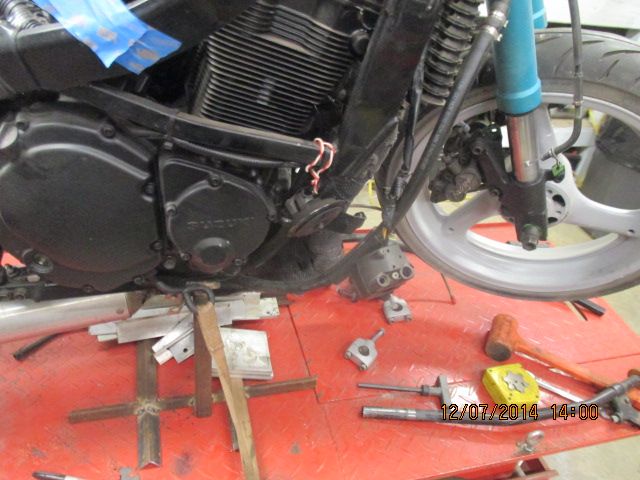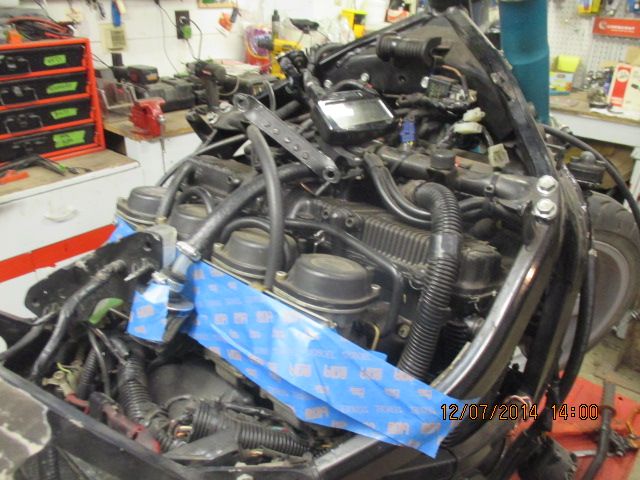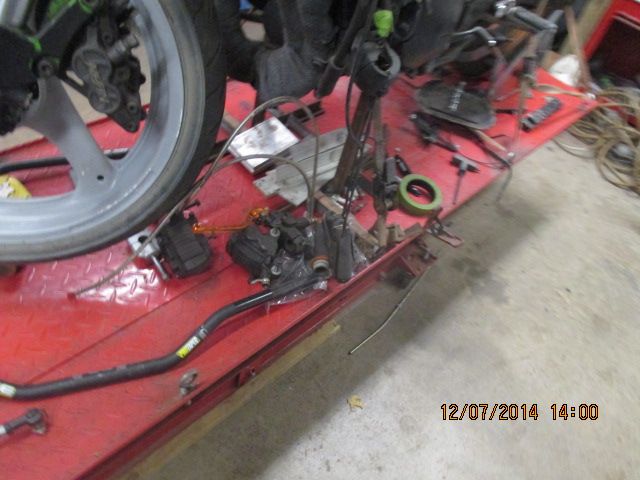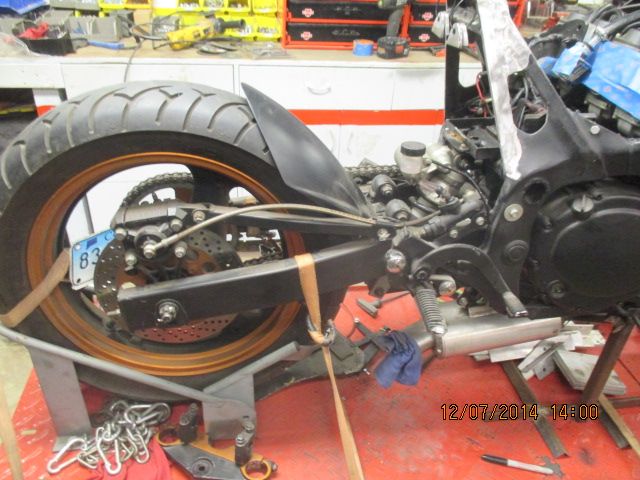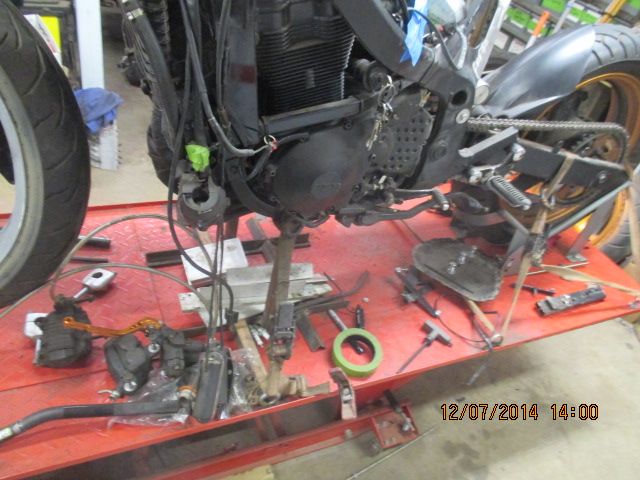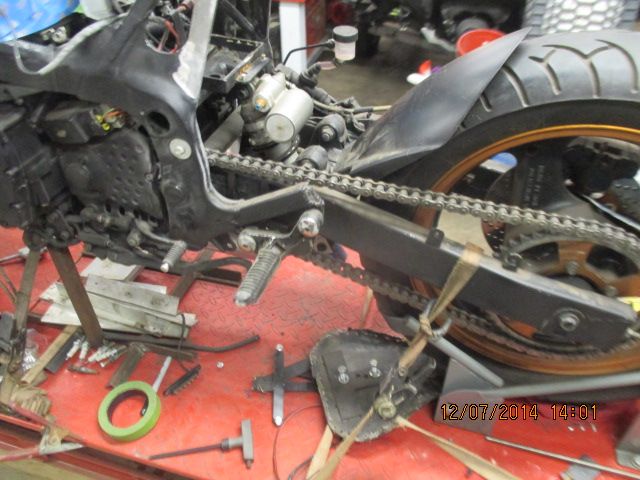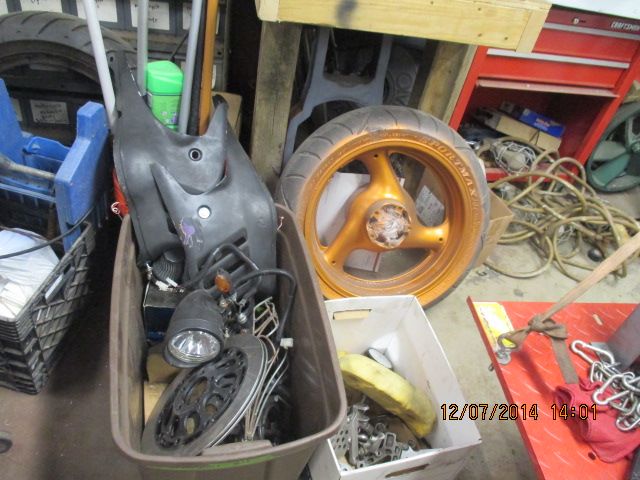 Work that has been done that will remain unchanged for this project Transplanted un running 1986 GSXR 750 motor (has 96 kat 600 carbs on it right now, it would fire, but you couldn't run it) relocated ignition to side under petcock, made custom exhuast, other than that, I plan to fuck with everything else.
you can see I have some boxes of shit I might use, might not. Not sure yet.