Discussion Starter
·
#1
·
Morning fighters:
i have a vfr 400 nc30 swingarm complete all it needs is a disc rotor and brake line.
i also have a vfr 400 rear wheel with a never used bridgestone battlax tyre on it
and i have a talon 40 tooth gold rear sprocket for it again only ever fitted but never used.
i need: £60 for the rear wheel and tyre (new tyre alone is £130)
£60 for the swingarm complete with dogbones rear hub assembly pivot bolts etc and rear calliper with pads.
and the talon sprocket is going to cost you £25 (cost me £40)
OR THE WHOLE LOT FOR £130
im in the uk so unless you want it badly enough to pay shipping state side please dont waste your time. i recon thats gonna be a few quid.
as for shipping within the uk thats not a problem but shipping costs are down to the buyer but i dont mind anyone coming to collect/ have a brew/ talk bollocks
pictures are below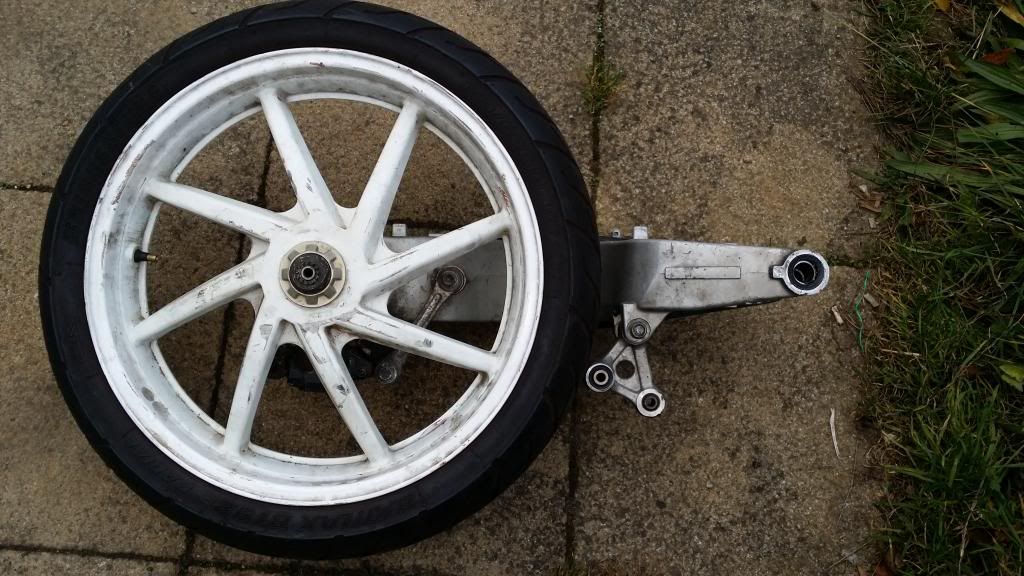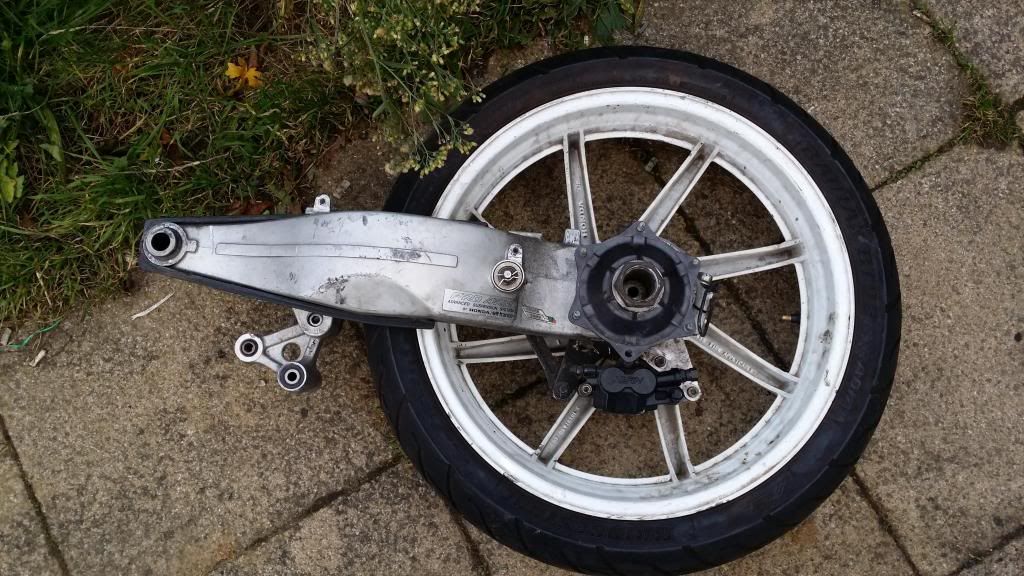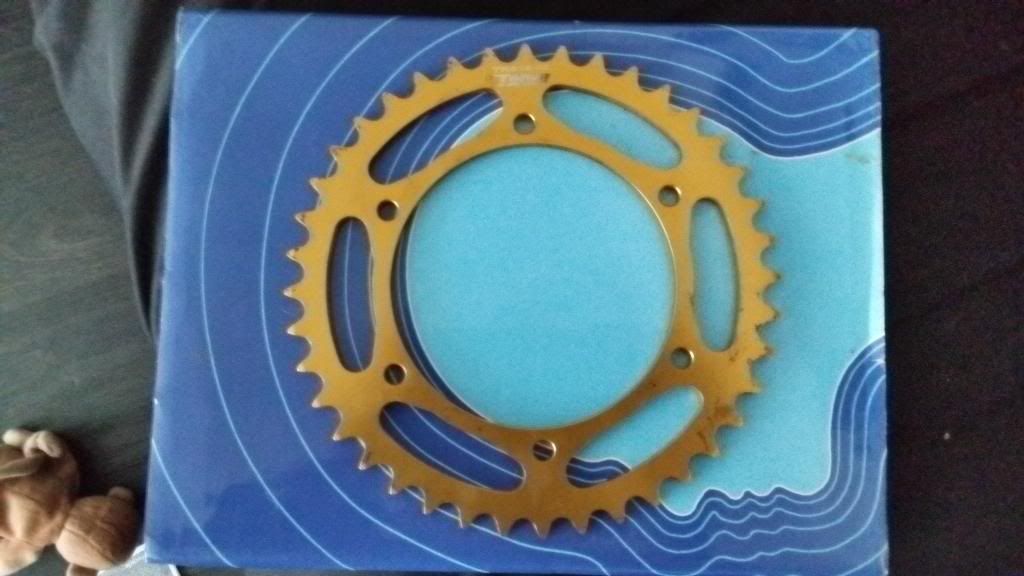 ill leave these available to you all here for a week then there goin on the bay because i need the funds for my fj1200 project. when they go on the bay prices will go up. its only that cheap for all the members on here. :thumbsup: