Discussion Starter
·
#1
·
honda vfr 750 front wheel for sale needs a dust seal on left side but bearings are good. complete with rotors
the rotors cost me £50 and have loads of meat on them and wheel cost me £50 all plus shipping
the tyre is past legal limit and will have to be removed. i can do this for you but because ill have to get it done will cost £10.
im asking £70 plus shipping but collection is fine. shipping to the usa will be expensive due to items weight though.
ill leave this posted for a week before i then put it on the bay at which point prices will go up slightly. listing it here first to give members first dibs.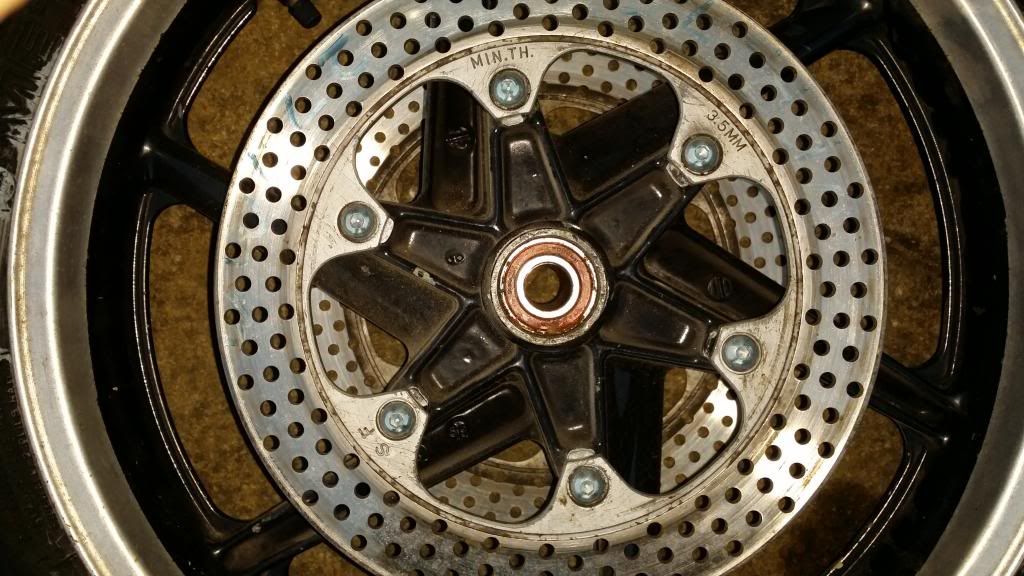 i am open to offers on any of the parts im selling but bare in mind im already doing them cheap for members.