Discussion Starter
·
#1
·
So I recently picked up someone else's streetfighter project with plans to use it as a daily commuter to and from the office. So far its turning into a bigger project then expected, unforeseen mechanical issues have been delaying progress on cleaning the bike up as much as I want.
So far I've repaired and painted the gas tank, patched up and reinstalled the front fender, repaired fuel pump, fixed signals, recovered seat and installed a stock muffler. Its currently having problems shifting, suspect warn out shift mechanism, waiting on parts.
My plans for this year/winter are to get all the mechanical bits fixed, replace coolant overflow tank, paint engine, modify and install belly pan, relocate exposed coils, new sprockets and chain, aluminum tail fairing to hide the exposed rear subframe, clean up the front headlight and signal brackets and gut the muffler.
I posted some of these pictures in the Introductions forum, but I'm adding some with the progress so far.
Before I started really working on it, just has recovered seat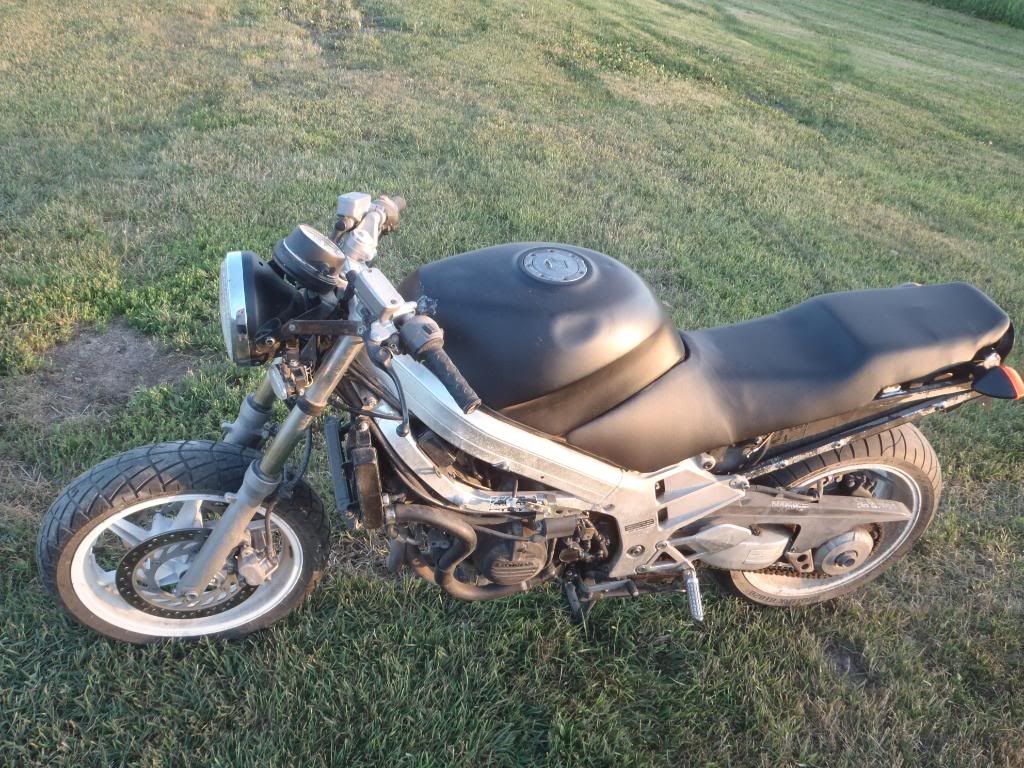 Dents in gas tank
Damage to front fender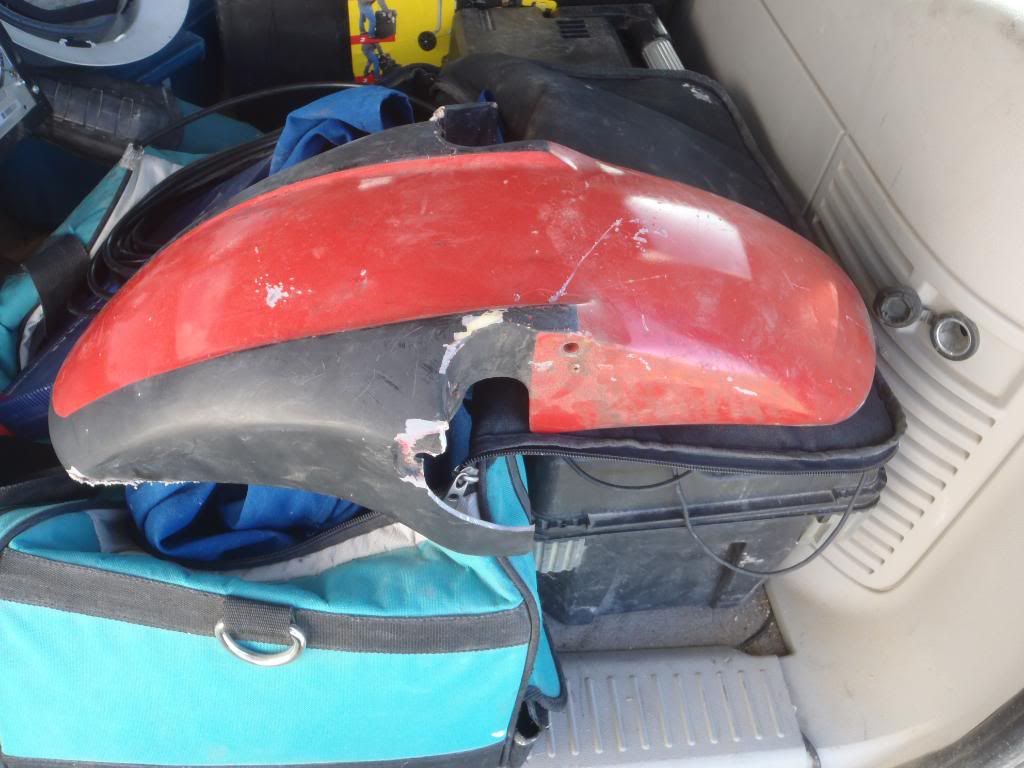 Other side
Here's how she sits right now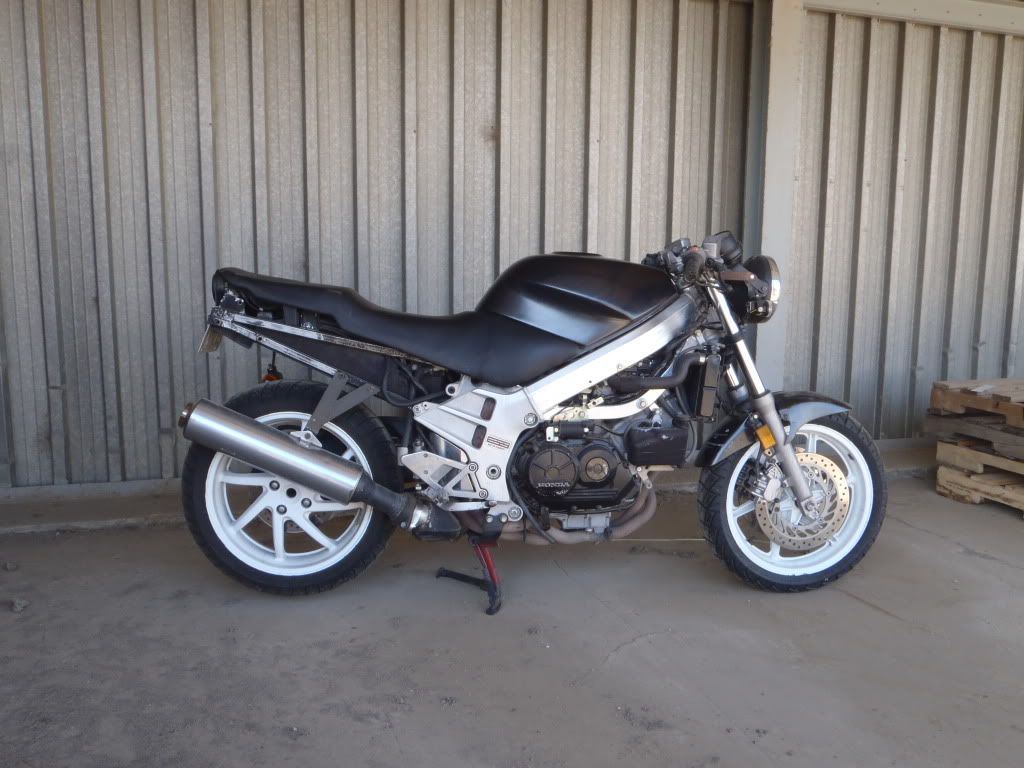 And here's my side fairing cardboard mockup, still haven't decided on a final shape for the tail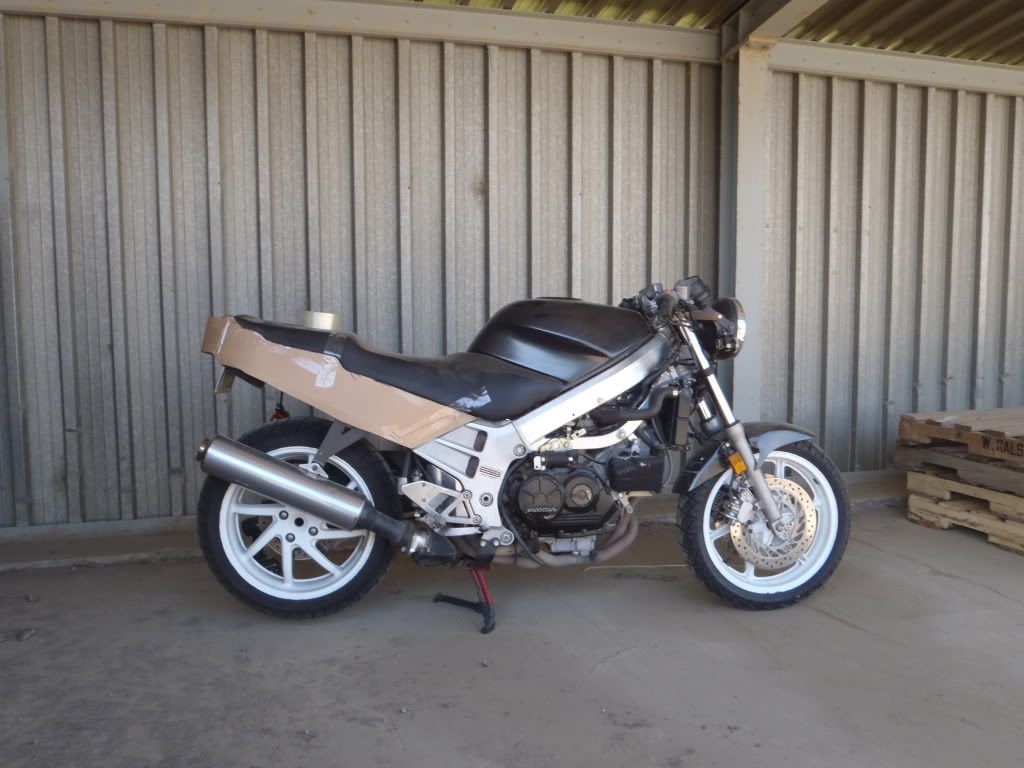 I would like to install a different rear subframe at some point, but, I just don't have time for it right now.