Discussion Starter
·
#1
·
I have found articles on here about using plastic welding and heat to repair panels but not so much about modifying them so I thought I would add this.
(Apologies if the pictures are big but when i resized them photobucket wouldn't let me copy the img code.)
My personal favourite bodywork has always been the Triumph 595 style with the vents, but I can't stand ill fitting concoctions so when I wanted to fit it to my Mk1 Bandit I knew I would have to make it flow. I did mine 6 years ago and didn't take many photos but a friend wanted the same doing to his wifes 600 so I attacked it with camera in hand this time.
To get it to fit nicely I take the main part of the Triumph bodywork and weld on to it the part of the Bandit body work where it meets the tank. This keeps the plastic tang which locates it and ensure a smooth join.
The first photo shows how much needs to be lost,
Careful marking and then using the soldering iron to cut through (I have a hair dryer going to blow the fumes away), use of safety footwear is optional, With a long blade on the iron you can actually overlay the pieces and cut both at once.
When you see it in section you see there is quite a bit of work to do to get them to fit together,
By using a paint stripping gun to soften the plastic the shape can be adjusted, cutting into the lip of the hard bend on the Bandit piece allows it to be straightened and fettled until they fit neatly together. Although it doesn't show the lower edge of the Triumph bodywork was pulled under by about 20mm each side to hug the frame lines tighter. This actually took a lot of heating due to the inherent strength of the shape.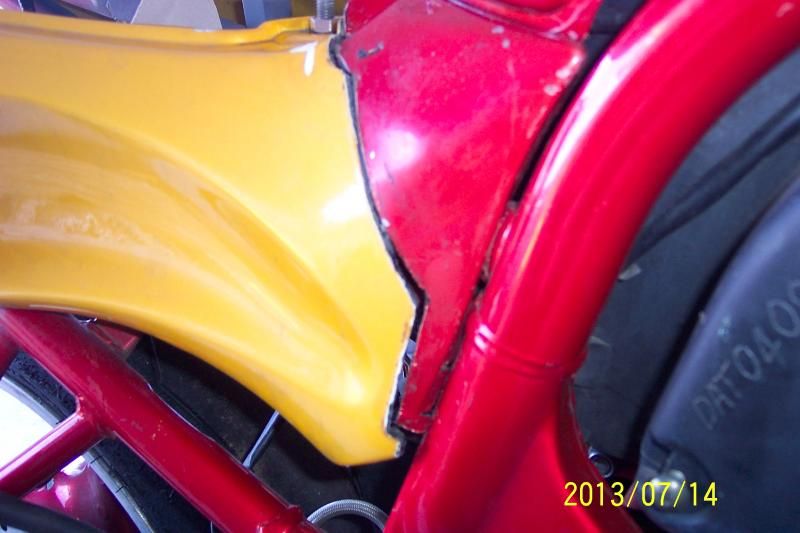 These are then stitched together using off cuts as filler for any gaps. To finish off I use a back an forth motion through about ¾ depth to ensure the plastic is well mixed. Avoid burning the plastic as this creates bubbles and voids which need to be re-worked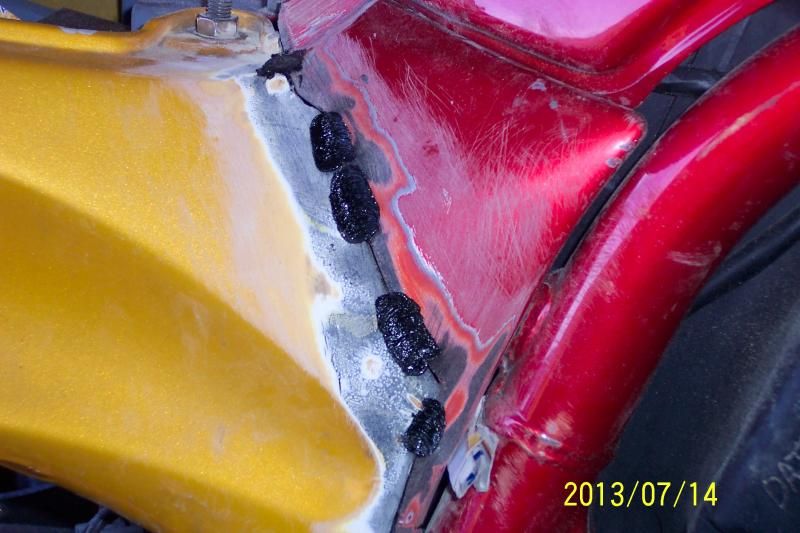 The back of the cut is also welded in a long run to reinforce the joint.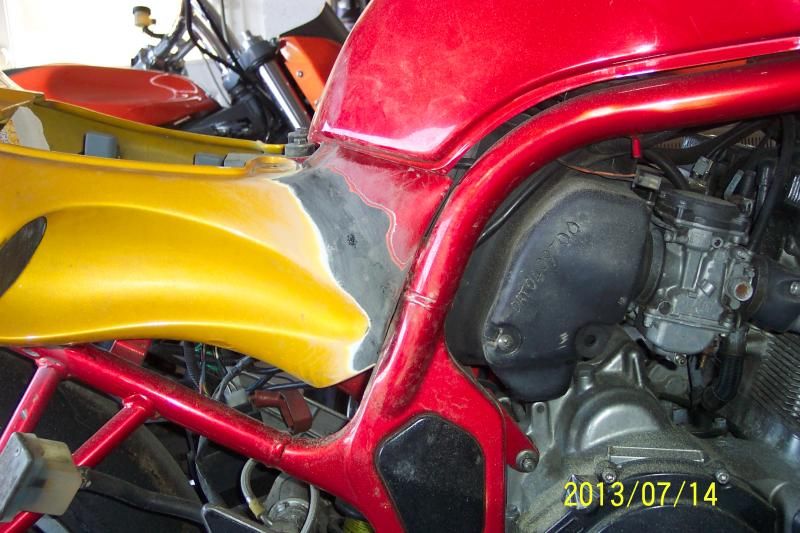 To make the undertray easier to make I infilled the gap where the number plate light is recessed with a broken piece of GSXR farings. The undertray now has a squared off end rather than a complex shape.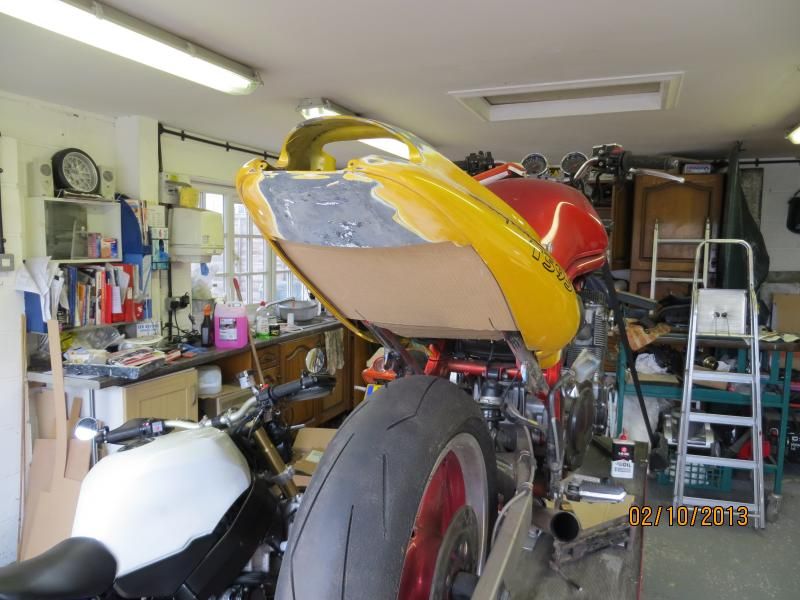 More piece are to be cut to tidy up the cut outs for the foot pegs as I have welded 1200 style brackets to the 600 frame.
After 6 years of use and abuse mine is still holding firmly together with no cracks or defects, so it keeps strong!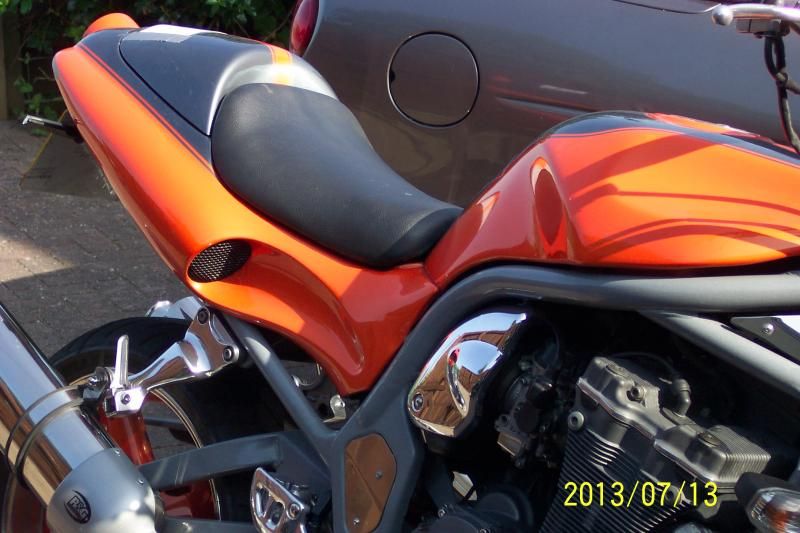 Its actually simple to achieve and so much better than leaving things with a hacksaw edge where they just stop.