Discussion Starter
·
#1
·
I'm currently trying to decide what to do with my wife's bike.
A couple of years ago she decided that she wanted to learn to ride, so I watched kijiji for a couple of weeks and found a banged up but running 1981 Virago 750 for cheap.
She spent the summer learning to ride, never put the bike down (other then dropping once it trying to get it onto the center stand) and passed her tests with flying colors.
The bike was in pretty rough shape when we bought it, but now that she had proven herself a good rider and I figured it would be safe to fix the bike up a bit.
Here is the progress thus far...
Before: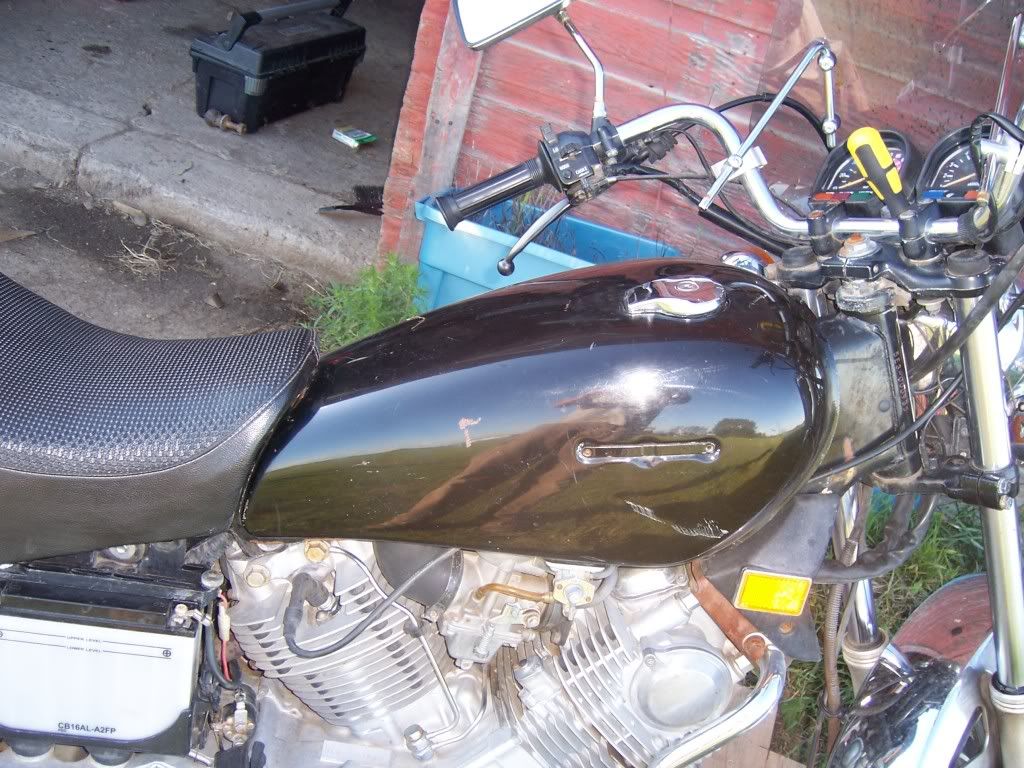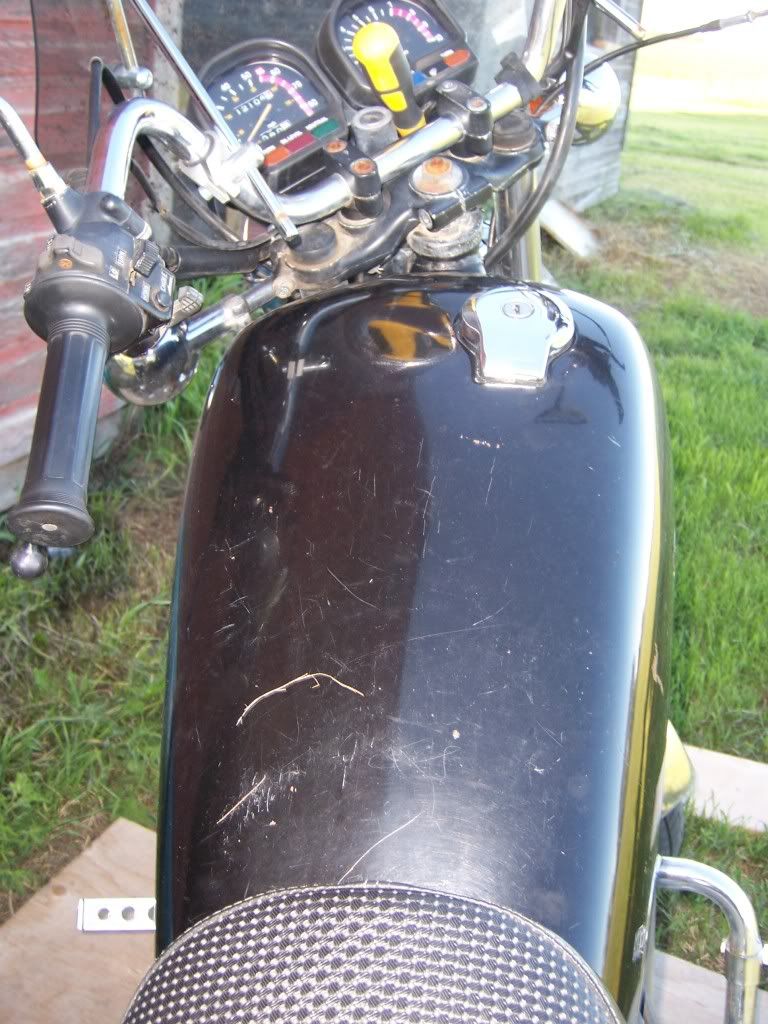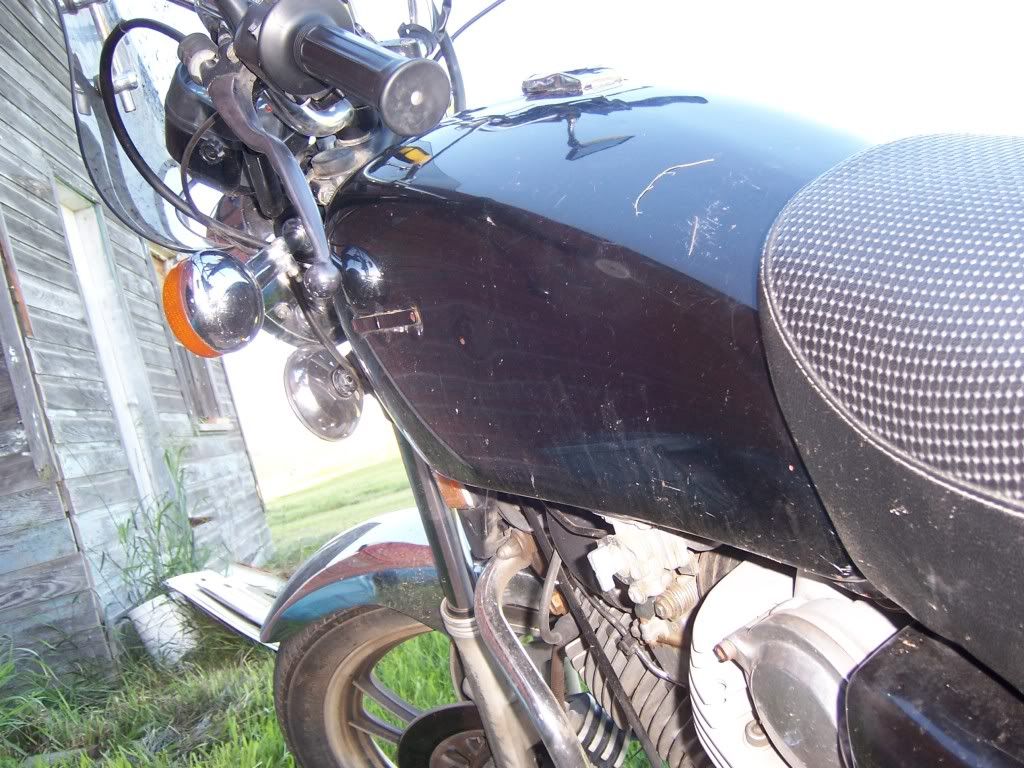 During: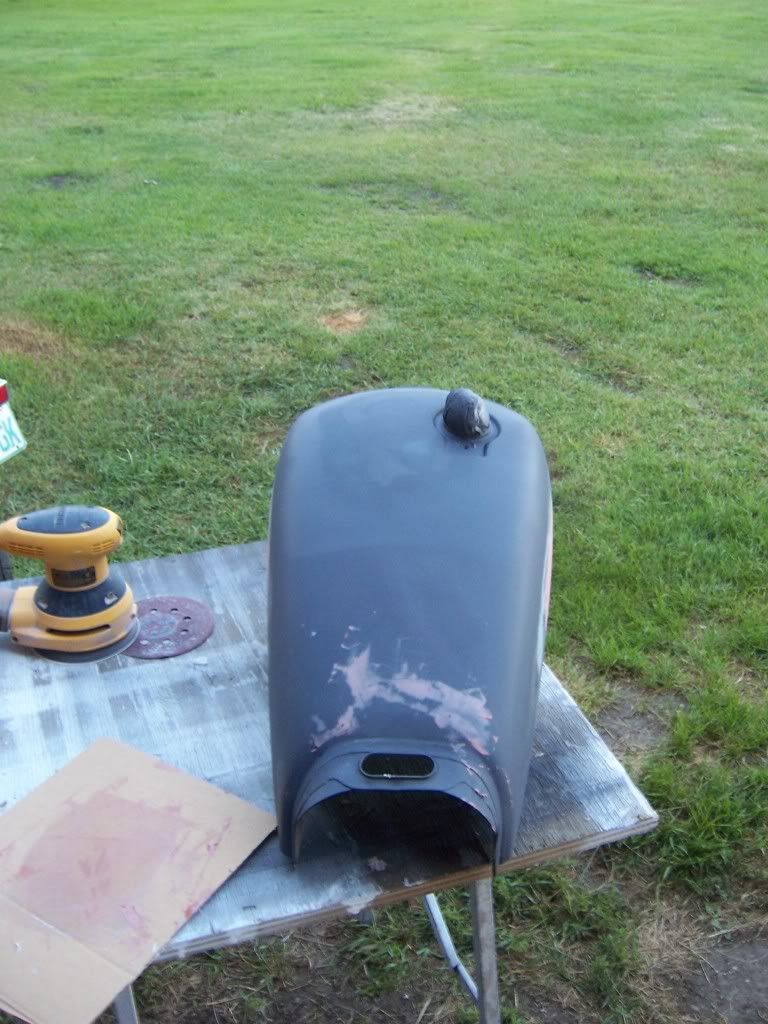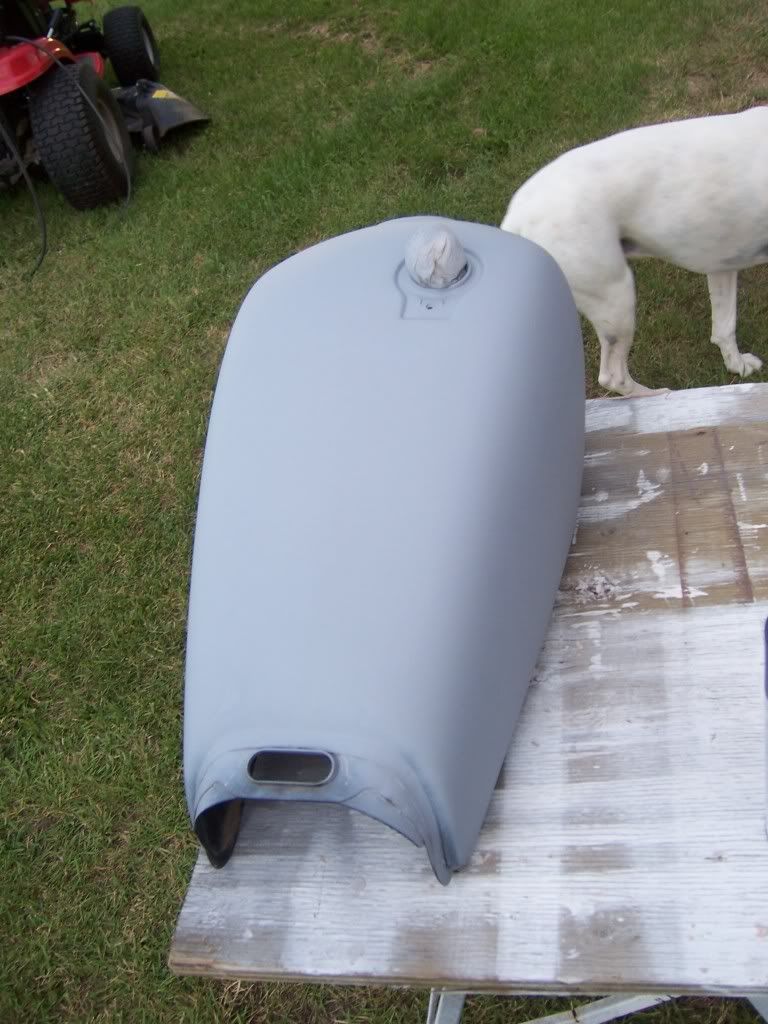 How it currently sits: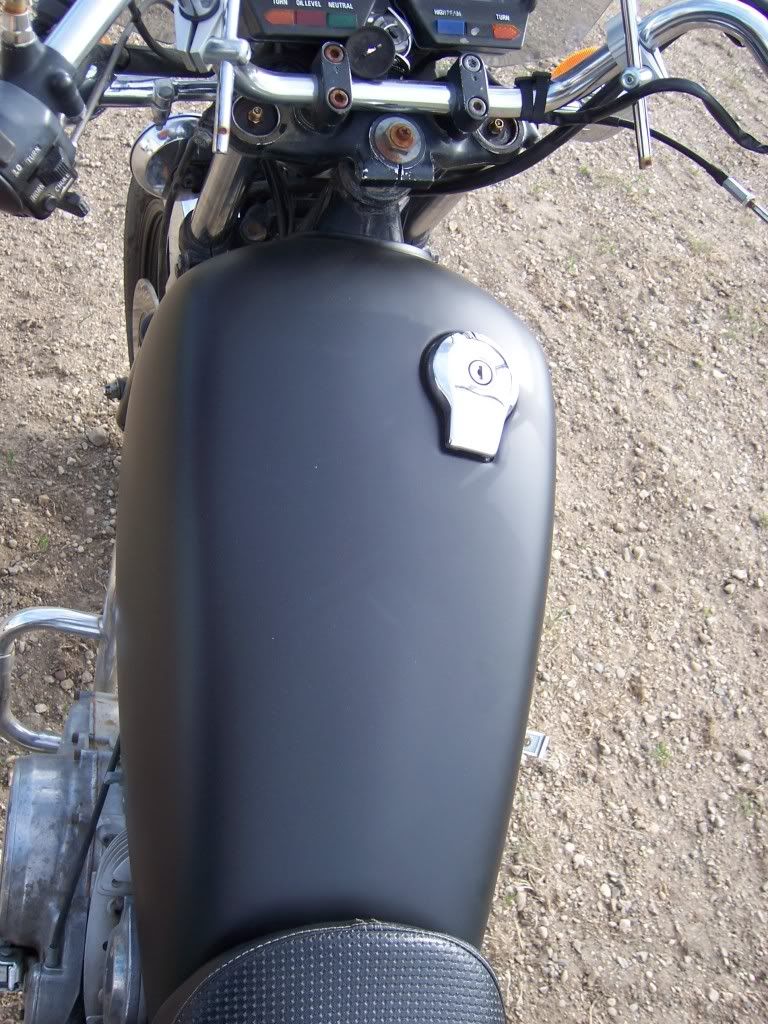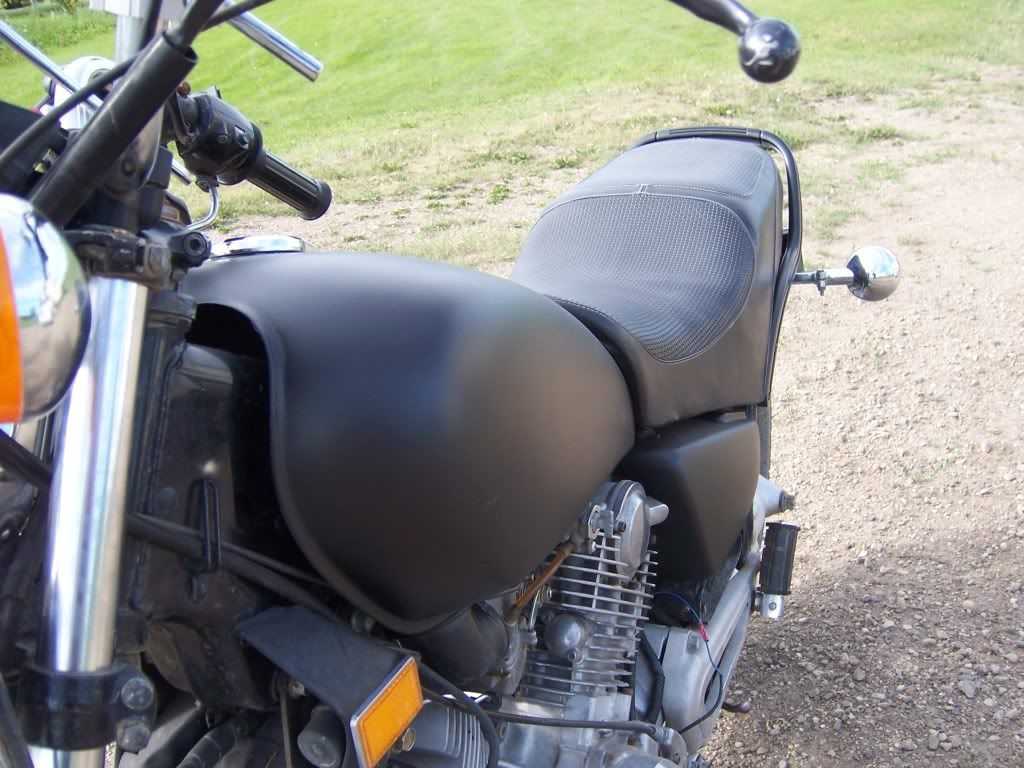 I was in the process of blacking out the entire frame of the bike, but, kinda ran out of steam. I haven't quite figured out what I want to do with the back end of the bike. Definitely must get rid of the hideous rear fender and taillights. I would like to swap out the front forks and change the stance of the bike, different handle bars etc. etc.
It's either that or throw it back to the classifieds and look for a better project bike...
Thoughts, suggestions and/or advice would be awesome!
Thanks for lookin'