Discussion Starter
·
#1
·
Hey you. Can't figure out how to mount your gauge cluster? Want something cheap and easy like your mo... Um. So you have this empty ignition loop? Oh yeah should have mentioned you may want to relocate your ignition.
Take your cluster apart and put a hole in it that's over the center of the ignition switch. Measure a few times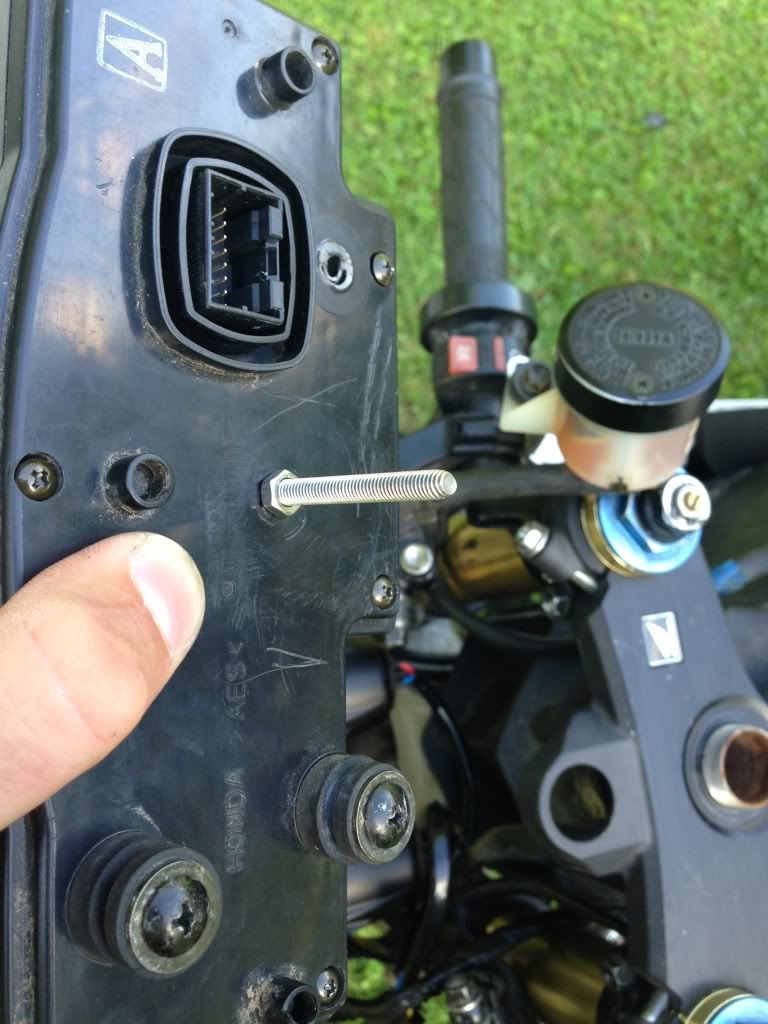 Put a big damn washer under it. I used a Beringer bar end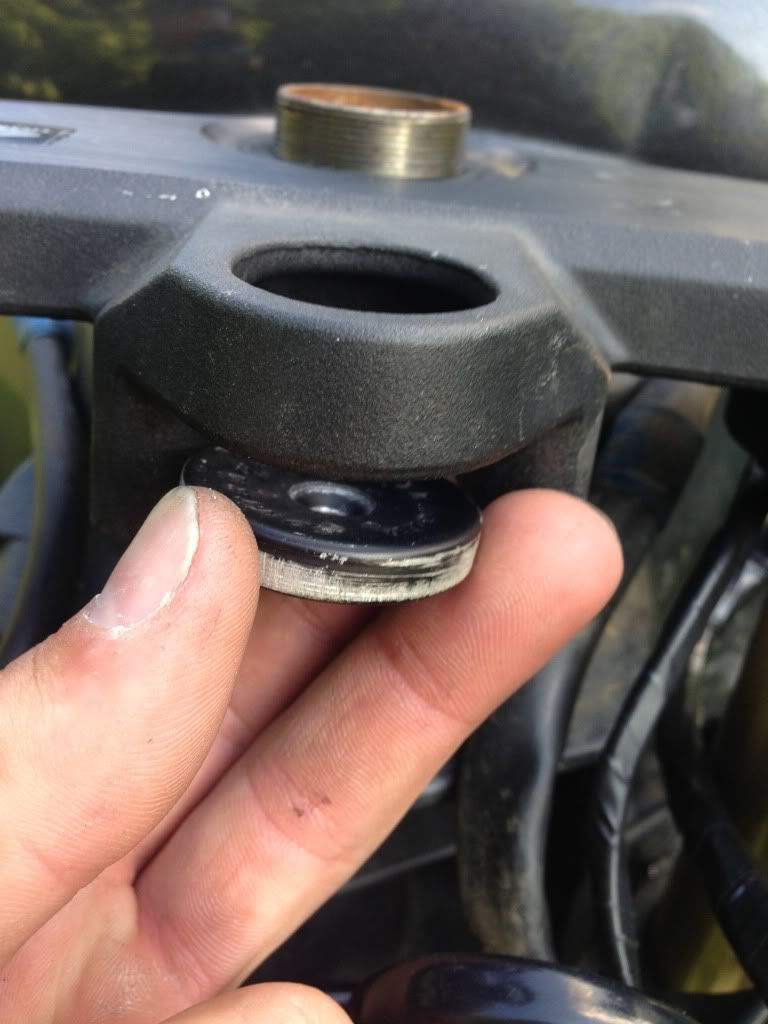 Bolt it down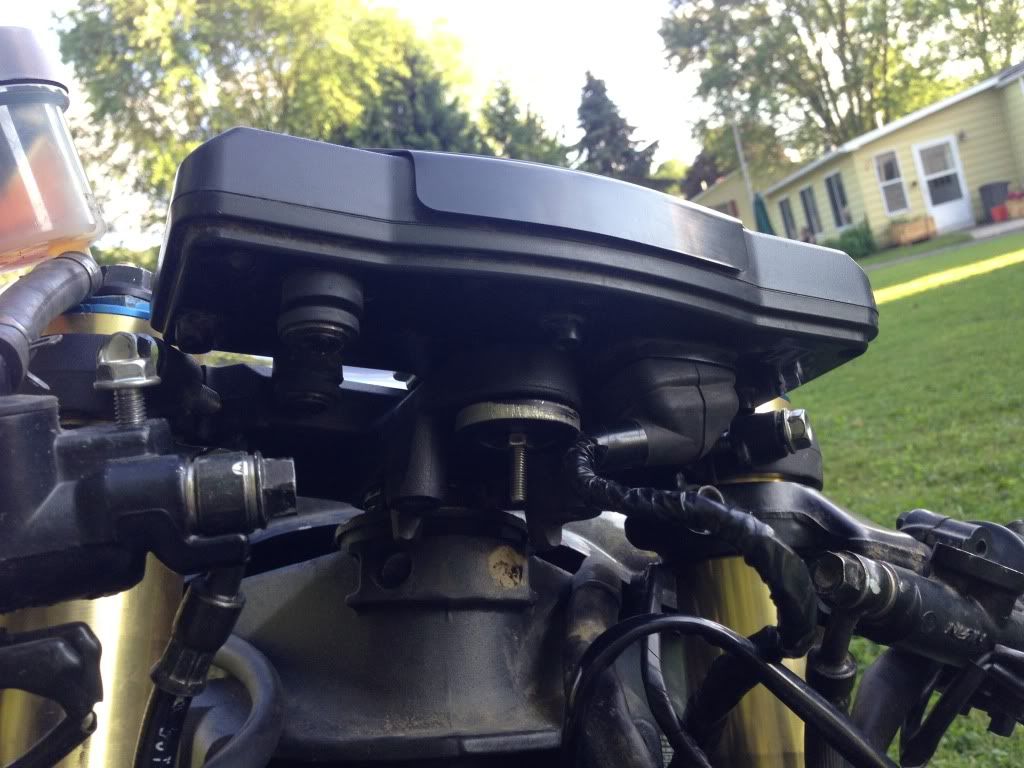 And there you go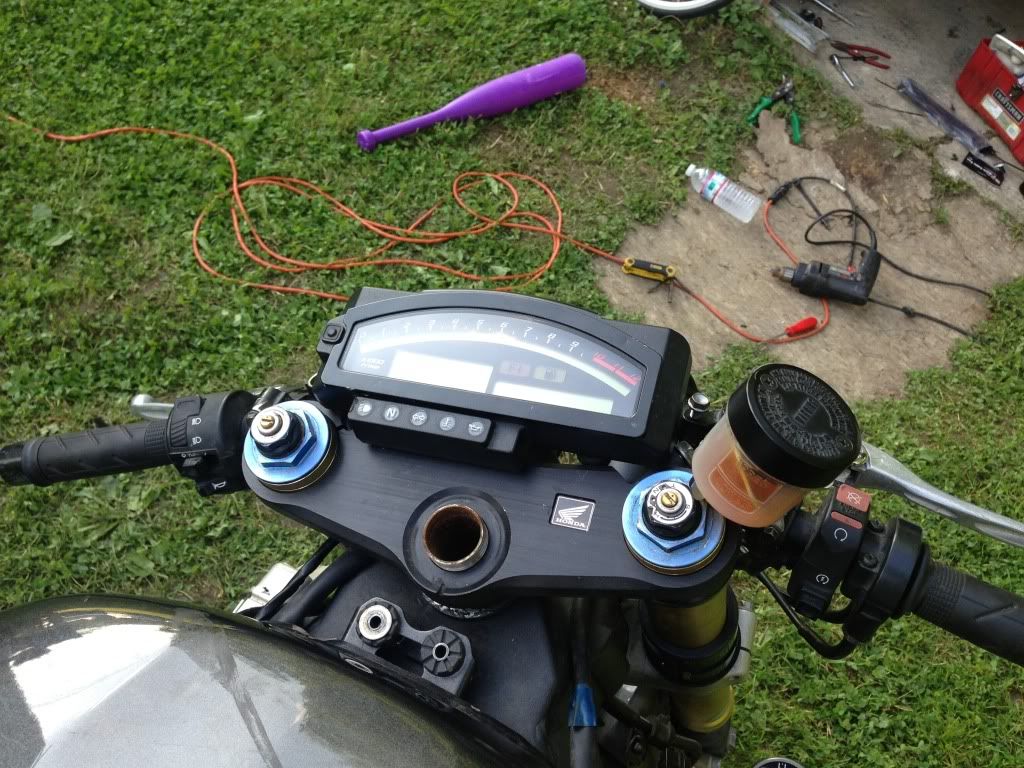 Make sure the bolt won't touch anything inside the cluster. And seal it from the weather.
Sent from Motorcycle.com Free App