Winter 636 Build
I've been lurking around here for a week or two and finally picked up an 05 ZX636. The bike only has 8k miles but it was raced so I'm not sure what all I need to replace/check out. The bike was really dirty when I got it and it looks like there was some oil leaking in a couple places - not so bad it would drip, just enough that the dust sticks to it. Here are some pics after I washed it: (Not sure what the aluminum things are on the passenger pegs but they are not staying on)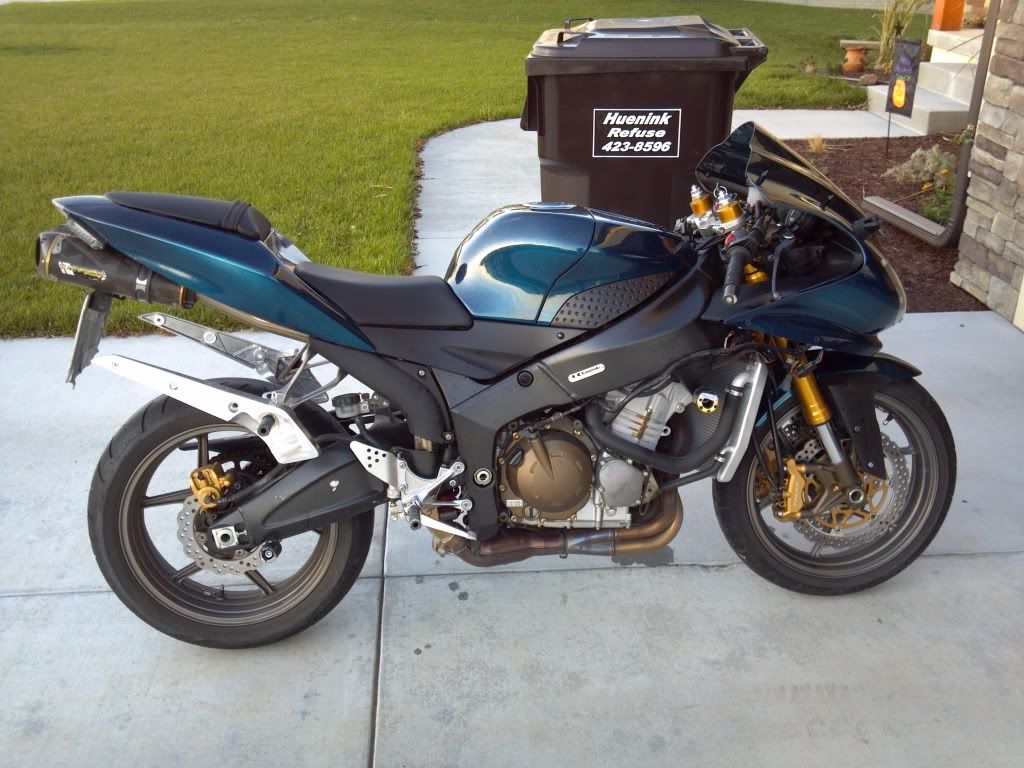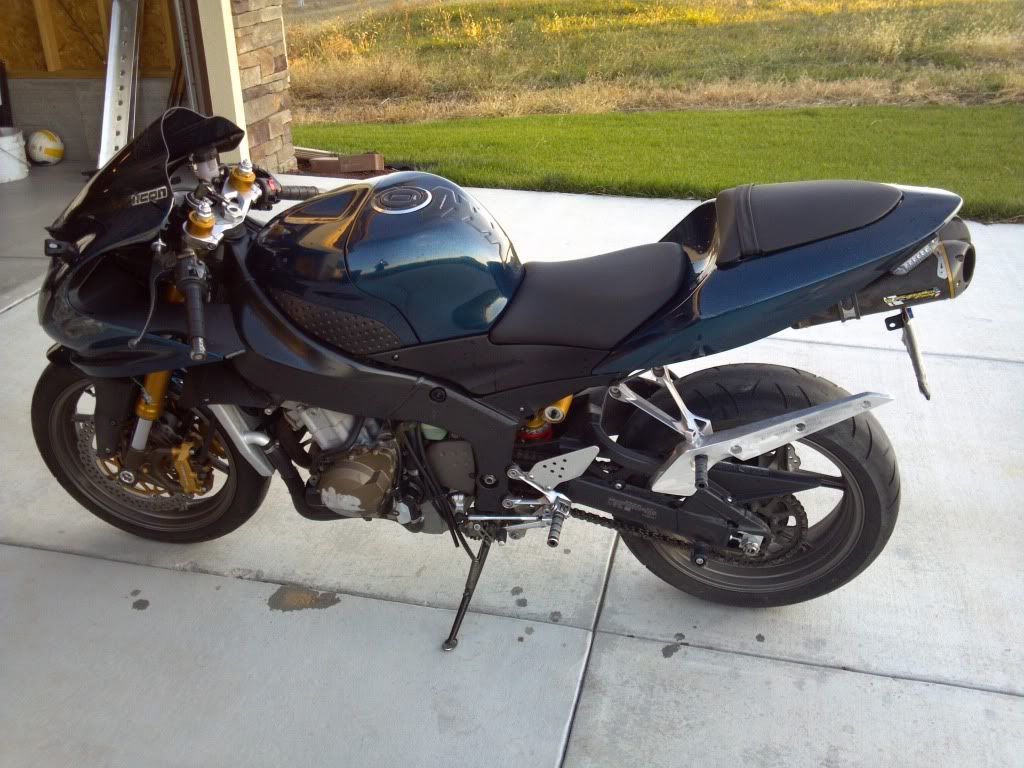 I'm planning to go for a clean stockish look. I'll ride the bike to work about 25 miles each way so needs to be comfortable and reliable. I'll have a passenger once in awhile. The exhaust is in good condition so I'll probably leave the tail/subframe as is. Unless I want to reclaim some cash from that exhaust and put something cheaper on. The tail section is beat up so I will replace or repair.
For the front I'm doing dirtbike bars and headlight is TBD. I like the VROD headlight but I don't think it's edgy enough to match the rest of the bike. I will probaly cut down the Ram Air inlet on the frame unless I can find a way to work around it. If I cut the frame I'll also cut off any tabs that I don't need and hopefully have it powdercoated. Swingarm also needs replaced or powdercoated because it has some paint missing.
Not sure yet what I'll do with the paint, I'll decide later. For now I'm just going to take it apart and see what things need replaced and sell anything I can. Budget is tight I hope to be under $3500 total.
Wish list so far:
Front and Rear Tires
Matching Stator Cover
Dirtbike bars and risers
Different brake/clutch levers
Headlight
Chain and sprockets
Replace clutch (?)
Frame sliders
Stock rear turn signals to use with Two Bros Fender Eliminator
Front turn signals
I'm sure more things will come up as I go. This is my first fighter, had a few cruisers in the past. What do you guys think? I know it's going to be similar to Spyder's bike, his was the one that pushed me to go 636.