Sounds like you may have fried the bulb.
You will need only one ground. Check out this image for the pinout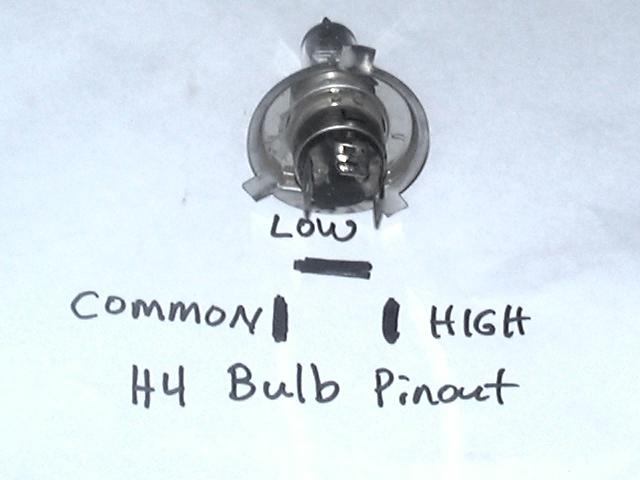 Common is your bk/y, high is your rd/bk, and low is your Rd
Which should be green--bk/y, Blue--rd/bk , and white--Rd
You can twist the rd/bk's together, or just cap one of them off.
If you arent using a city light, cap those wires off individually.
test the bulb on a test lead if you arent sure if you blew the filament, or just try a new one. If it still doesn't work, check your fuses.
EDIT: Looking at your pics again, it looks like you have two rd/bk due to your city light. You can cap off the one from the city light if you aren't using it.
Something seems fishy in that schematic. I don't normally see city lights wired to the highbeam circuit. Then again, I'm in the US, so I don't normally see city lights.