·
lb/hp is what it's about!
I was at a swap meet last Saturday when I spotted this tired old two stroke. It was sewn together, the brakes didn't work, everything was covered in oil, the bars and radiator are bent, and most of the fasteners had been replaced with zipties. It took a while to get it started so I low balled and eventually we had a deal. Now that it was running I took the long way back to the truck and almost looped it twice in the first 20 minutes of owning it.
Best I can tell is it's a 87-89 yz80.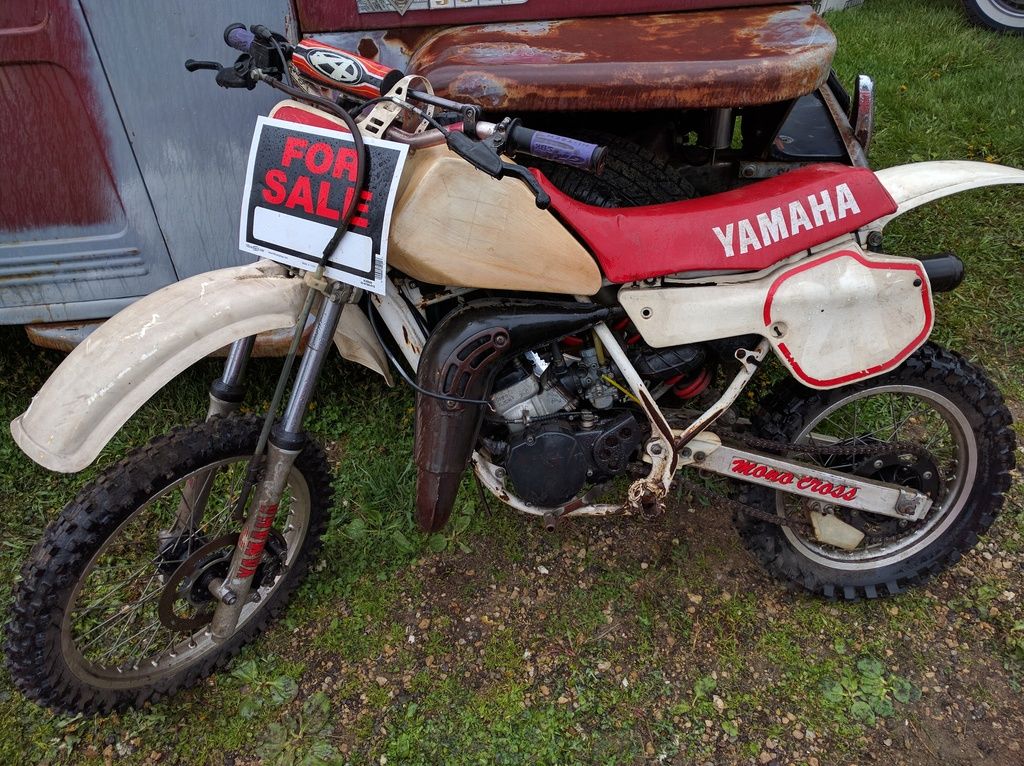 On Sunday some friends were getting together to ride the pocket bikes so I adjusted the chain on the yz, wiped the fork oil off the rotor, and was racing it less than 24 hours after its purchase.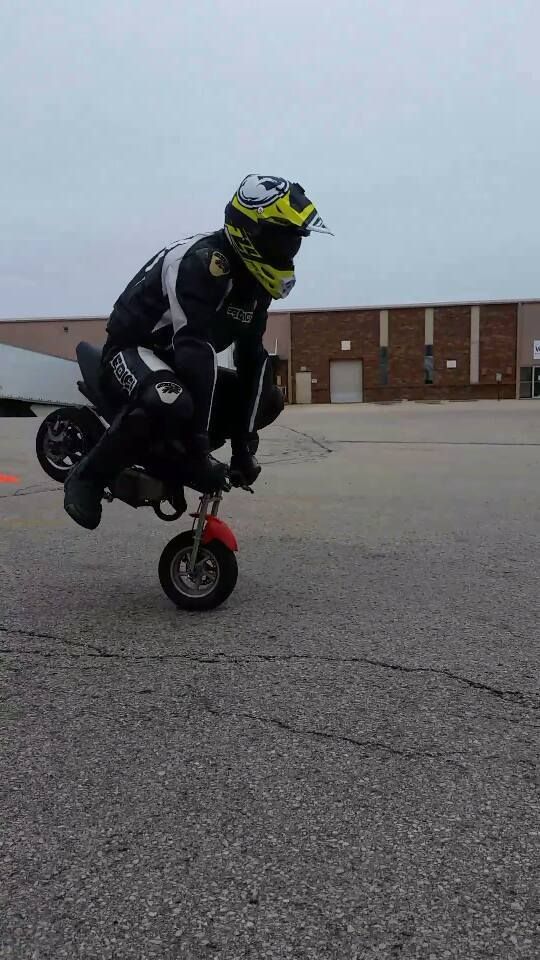 Sundays ride time made me realize how bad the suspension and brakes are. It was never jumped or landed a wheelie hard and we still used up all 9" of front suspension travel. Granted I'm no light weight but I'm thinking the shock is dry too because it pretty much bottoms out when I sit on it. The front brake kind of sorta worked after the fork oil was wiped off.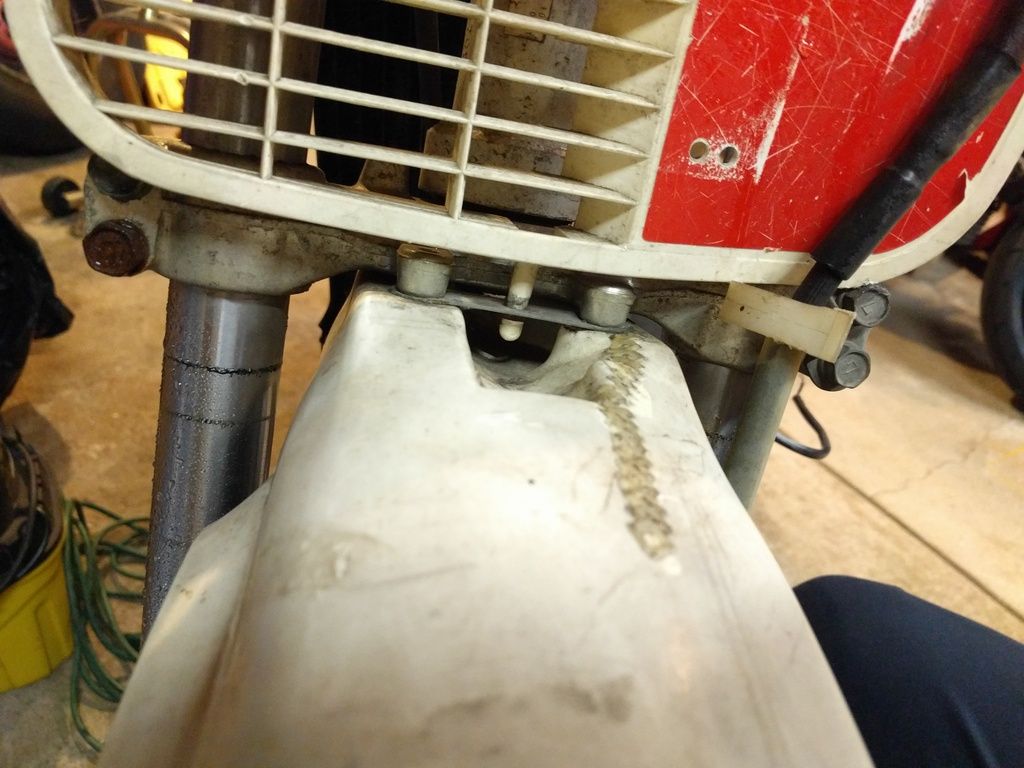 Check out what the RaceTech website says about the stock spring rate. :LolLolLolLol: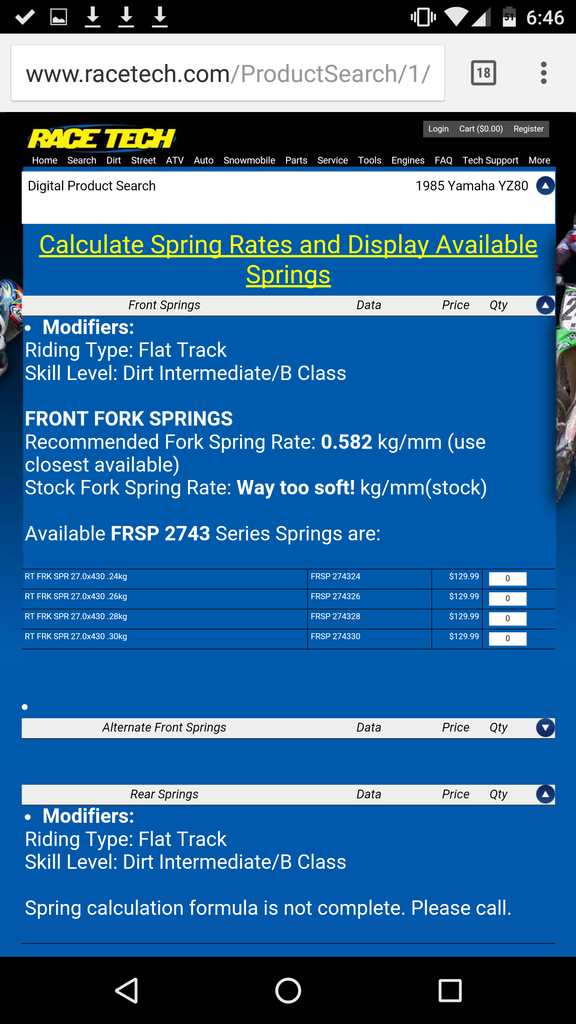 So the plan is keep it cheap and try to use mostly what I already have sitting around.
Front end:
-- cbr600 F2/3 forks, triples, caliper
-- spare KTM 17x3.5 front wheel and rotor
-- take off 120/70/17 tire
I'll have to make spacers for the wheel and caliper and I'll probably just make a new steering stem to adapt the F2 triples to the YZ neck. Unless the F2/3 offset works really well I'll eventually make some billet triples with an adjustable offset.
Rear end:
-- custom extended swingarm
-- spare 17x3.5 rim laced either to the stock YZ rear hub or find a different hub
-- take off 120/70/17 tire
-- maybe go disk brake if I change rear hubs??
-- I've got a bunch of shocks so maybe a F2/3, 900rr, or ATK/Cannondale shock
Bought that front end from Robbo a looooooong time ago.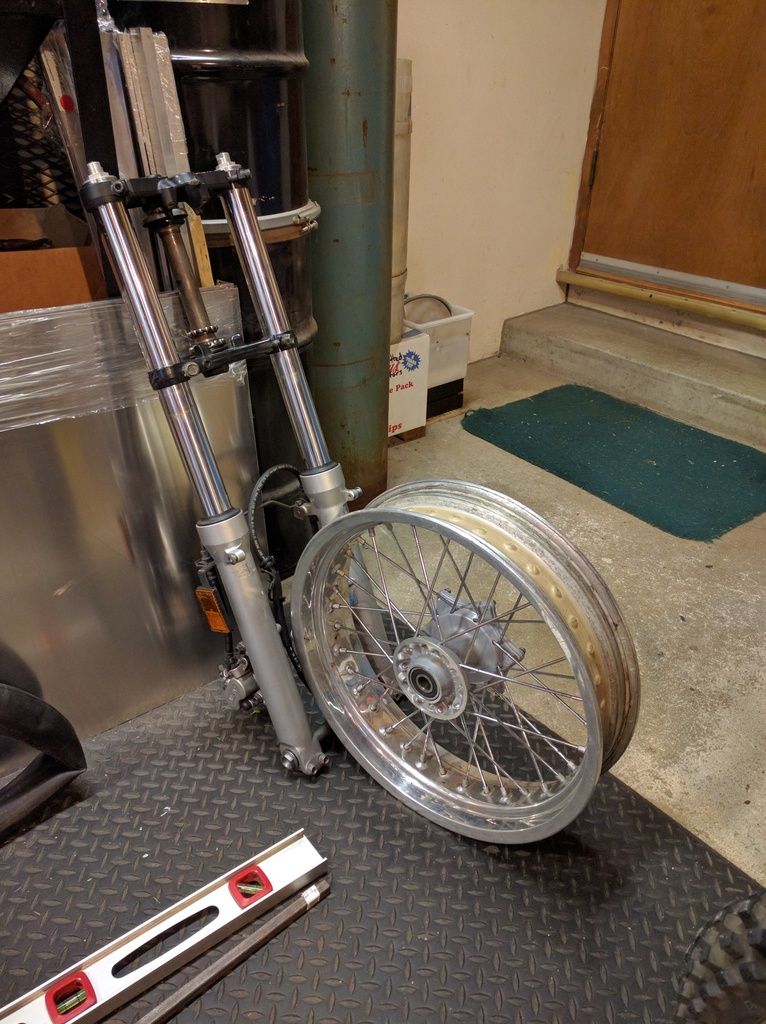 Playing with ideas for an adjustable triple.