Discussion Starter
·
#1
·
Decided to combine all the build info in here. I might jump around a bit... but you'll get the basic idea.
Phase 1
Started out with a bone stock 2003 Kawasaki z1000. I set about ditching the dirty bars and building a custom exhaust. Then, I added a K & N filter, integrated taillight, and some blacked-out panels.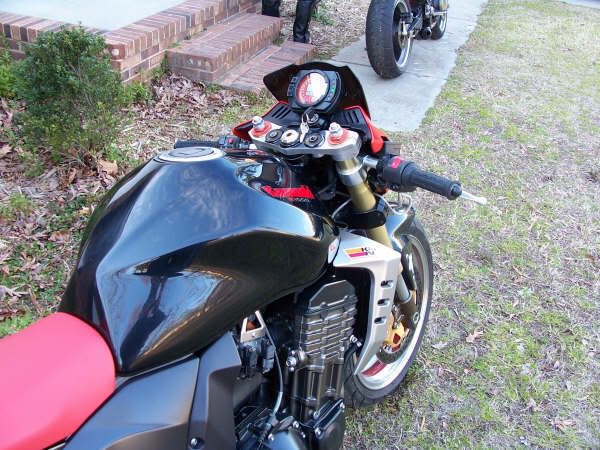 Rocked it like that for a while, but soon grew tired of the red and black. Had it painted Alpine white with several layers of blue and red metal flake. Added pazzo levers, billet case sliders, stainless brake lines, spike bolts, and a few other goodies.
Phase 2
But you see... I had this addiction to riding wheelies.
This is me pulling the bike apart after trashing the stock engine.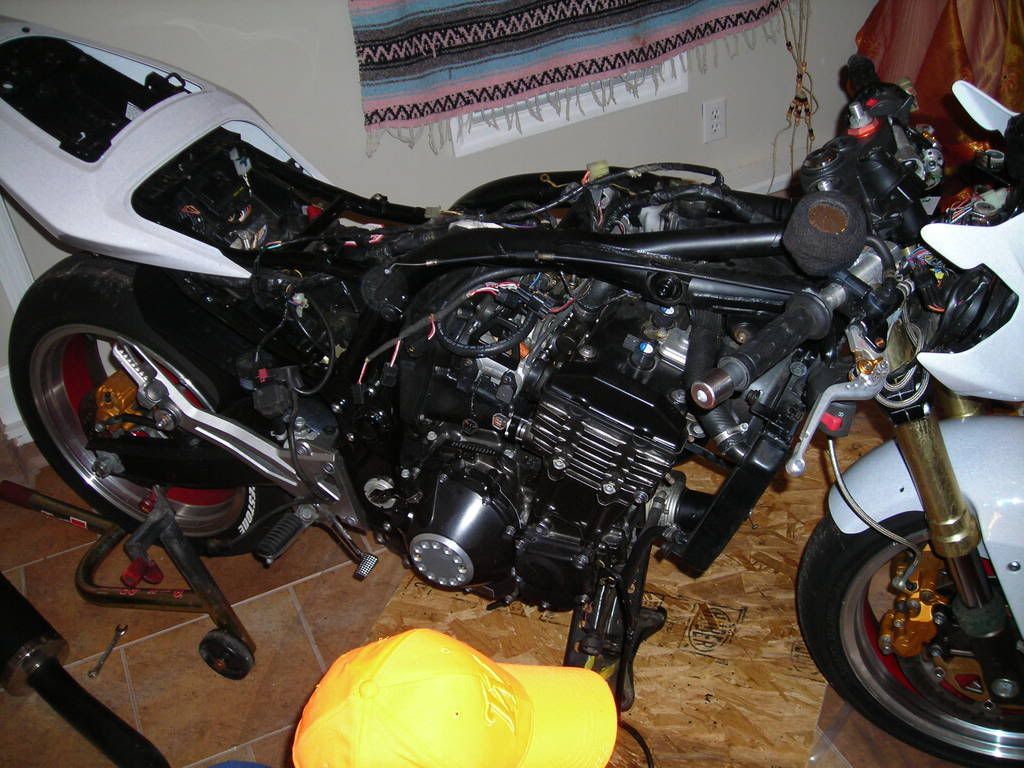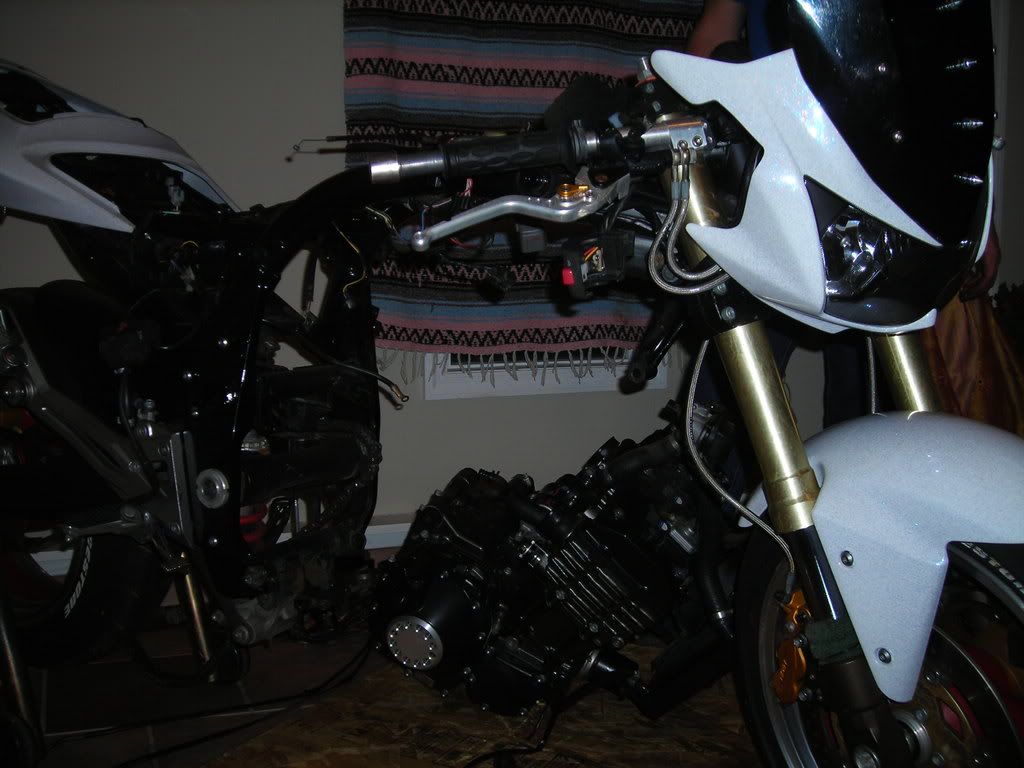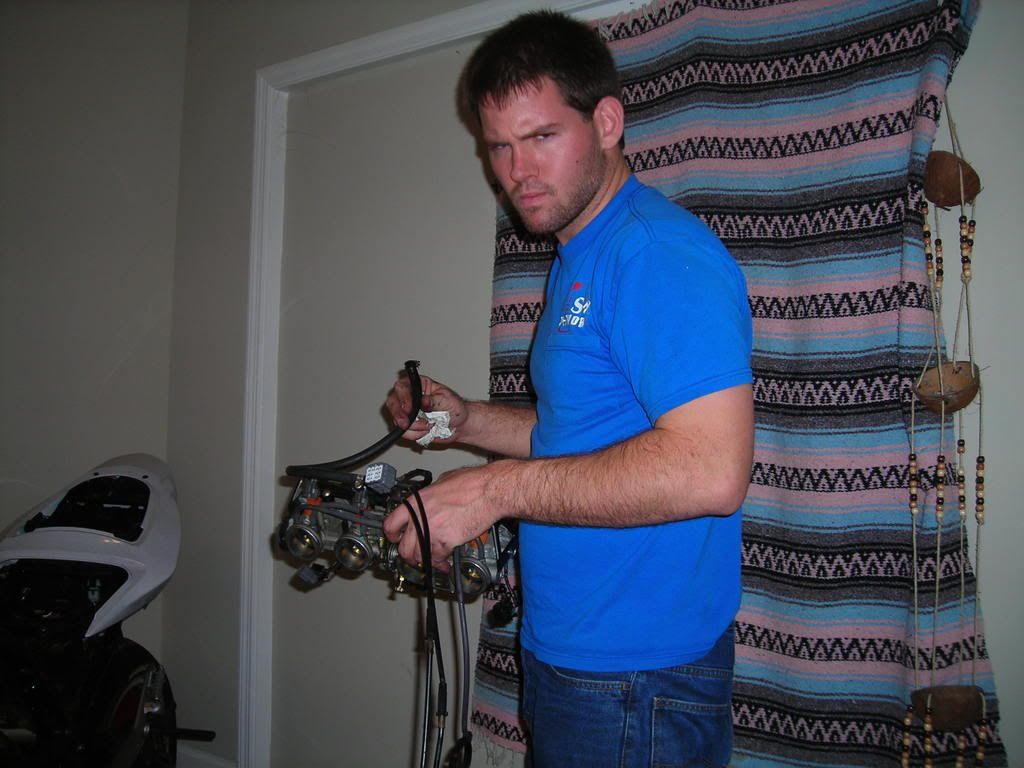 Phase 3
About $1700 later.... and I had a complete 2005 zx10r engine kit to go in. Took the bike to a friend's machine shop where we started making the new mounts.
Mock-up: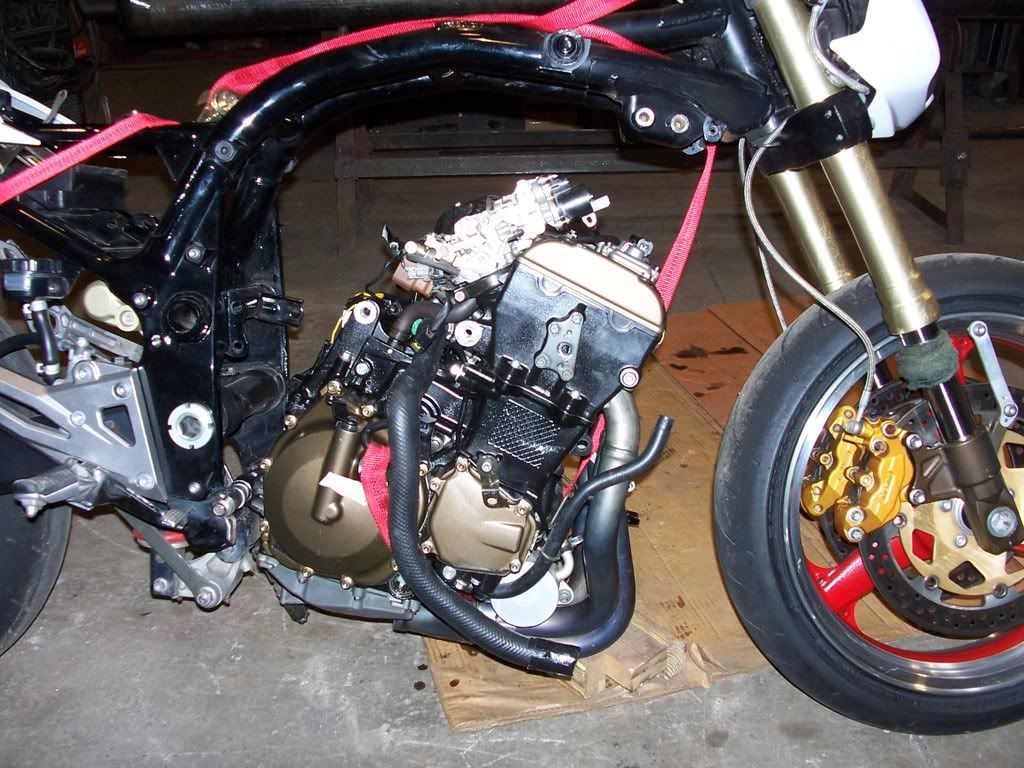 Actual progress: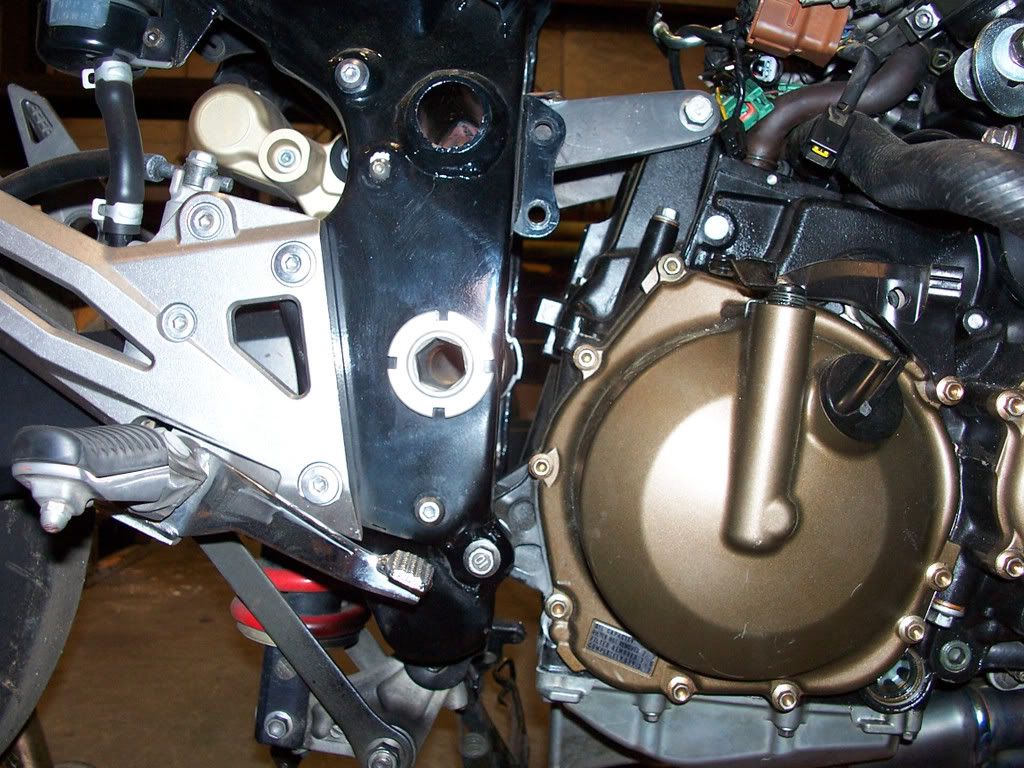 Everything lined up and ready for new front mounts: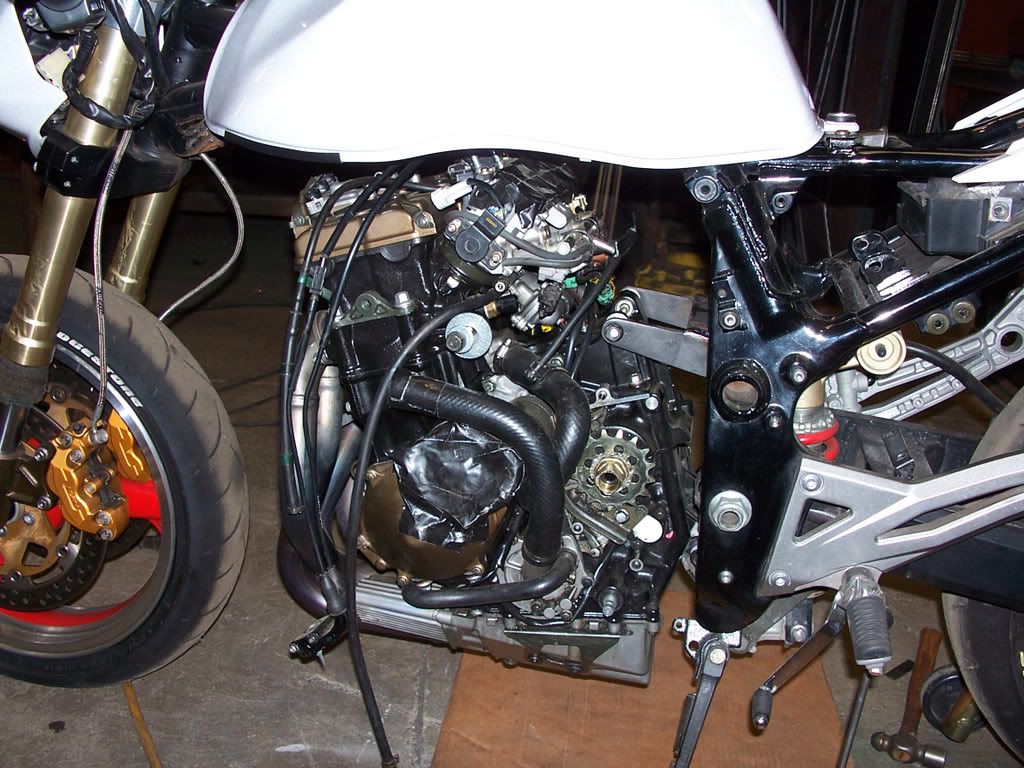 Front mounts done: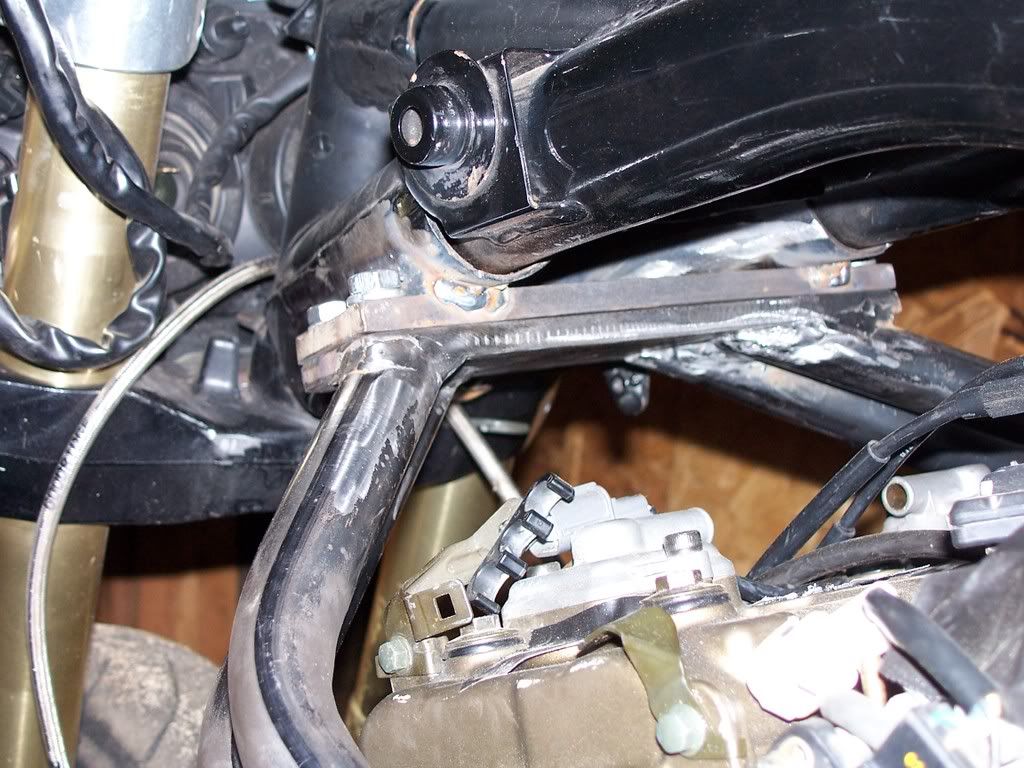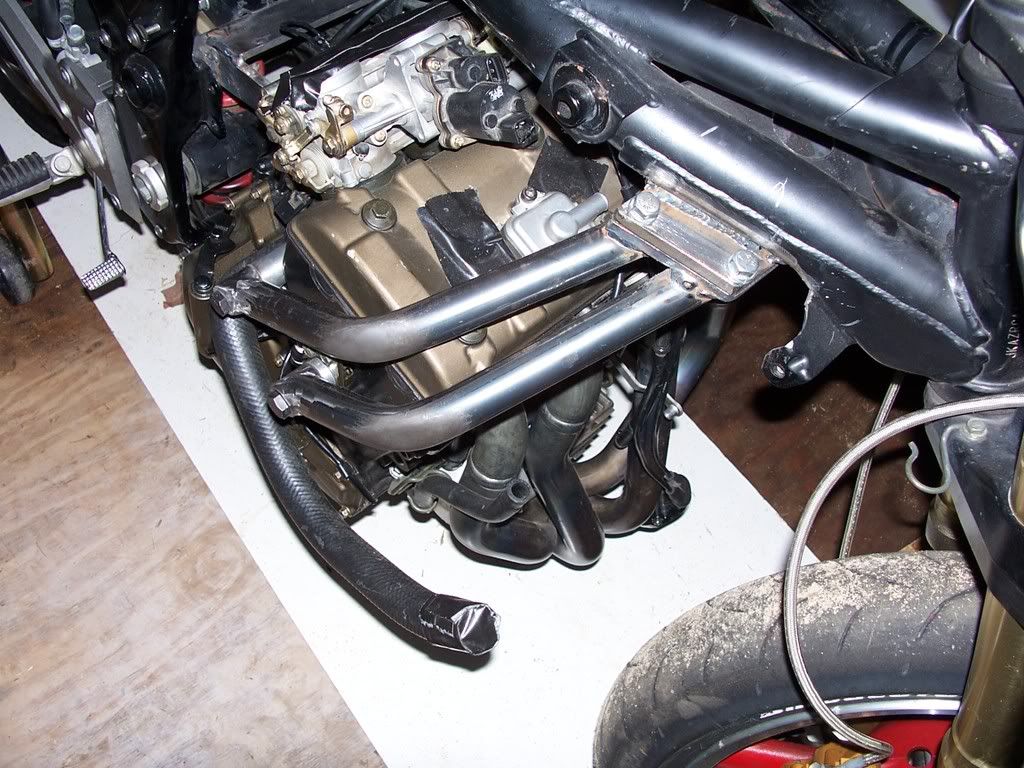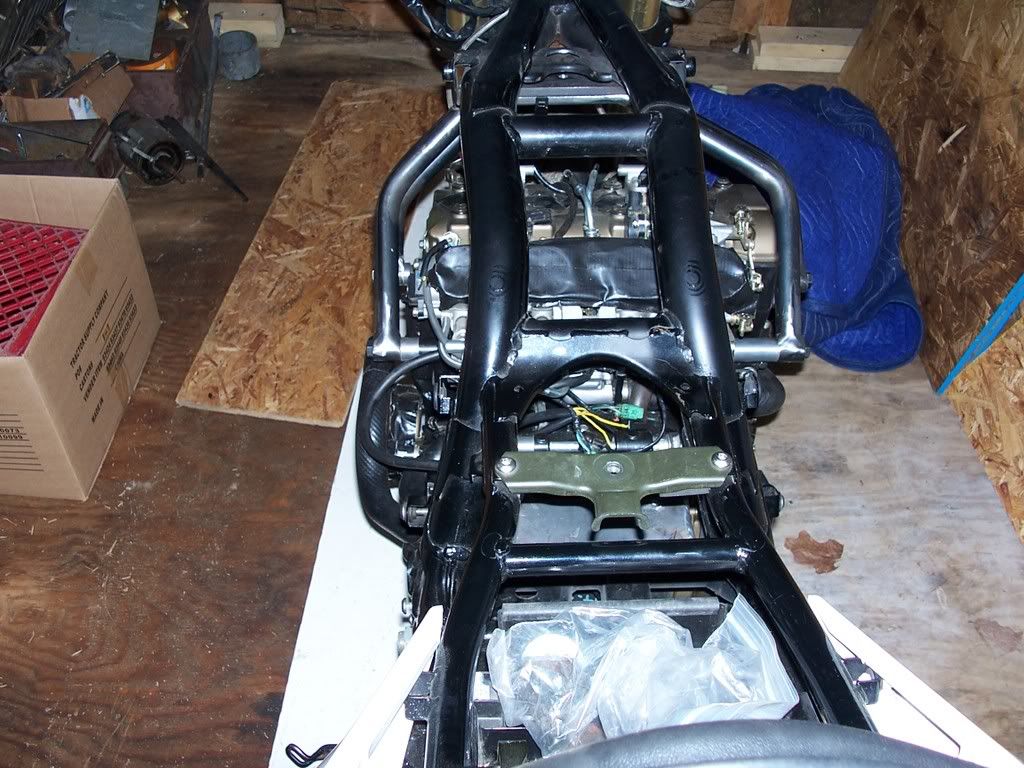 Phase 4
Fast forward a bit and the bike is about 70% complete. Radiator is zip-tied in place, hoses mocked up, handlebar switches ordered, cut down exhaust header in place, etc...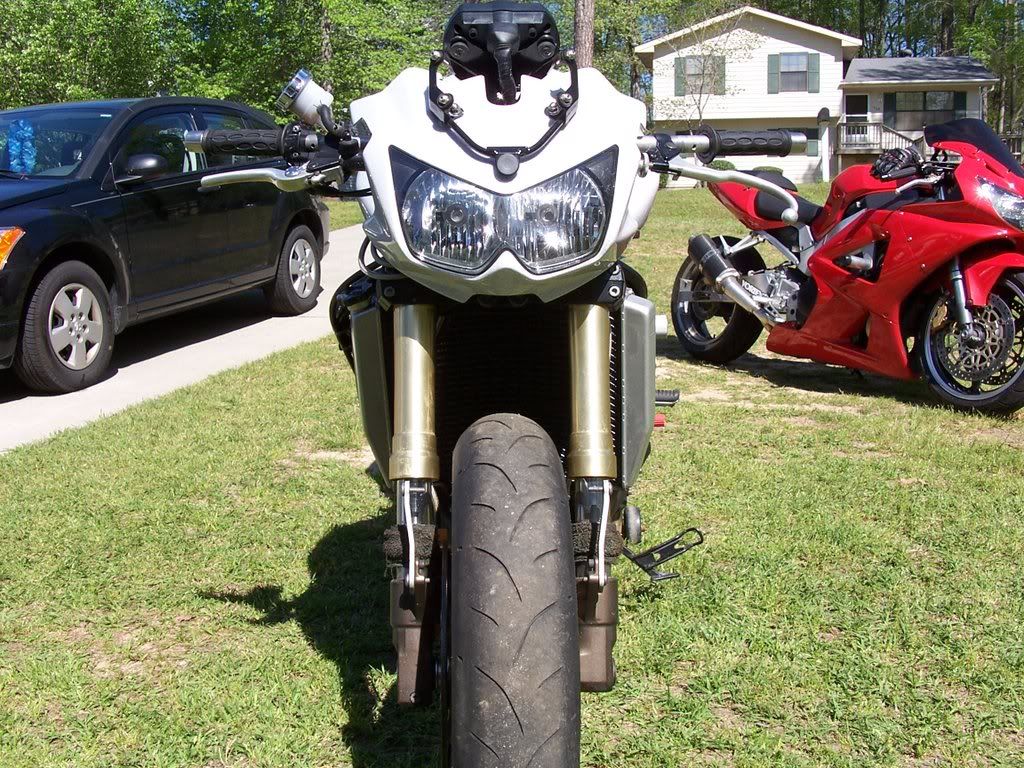 Phase 5
First official start-up of new engine (skipping a little):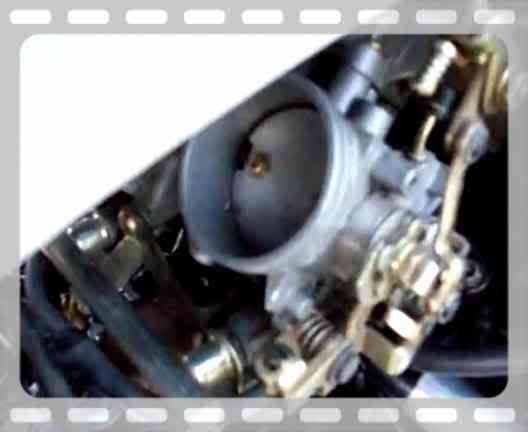 Sold the stock engine, pazzo levers, etc... to pay for some much needed parts. Finally ready to take it up the street: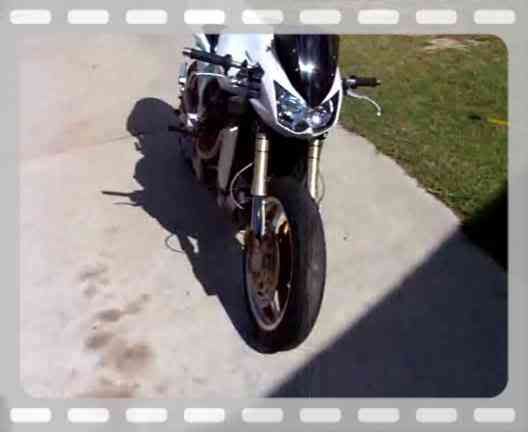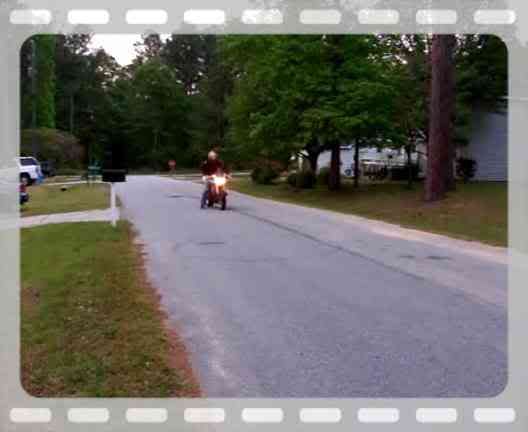 Phase 6
All went well for the first ride. Started thinking about different exhaust and airbox ideas. The only thing that would fit under the tank was a set of shitty UNI foam pod filters. So untill they arrived... I made a set of screens to run just in case I went out for a spin. I also bought a set of nice stock levers to cut down / drill and make cool. Then, I bought a cut-down Muzzy sidewinder exhaust from a drag racer friend and set about making it cool too. I extended it back about 6 inches, and made a core with packing to go in it. After looking at it for a while, I decided it needed a spade-cut tip and some black accents. I also found a set of CNC machine knobs that I turned into frame sliders.