Discussion Starter
·
#1
·
So a little back story. I bought this 1998 zx6e about two months ago. Only 7000 miles and for $500. Pretty good deal if you ask me, but with one condition...The previous owner had probably the worst taste imaginable. I'm not entirely sure what the final outcome of this bike is going to be but the first thing I'm doing is a tail swap froma newer zx6r. I apologize for all of the shitty quality pics, my phone is absolutely horrible in low light conditions. But here's some of my progress so far, this is without a doubt the deepest I've gotten into a bike and I'm loving it.
This is the bike when I got it about a month ago, as you can see, HIDEOUS. The bad photography and blinding paintjob take away from the fact that zx6e's were unchanged cosmetically from like 1993-2004. I really like the looks of the zx6r tail of the 98-02 generation, so the plan is to implant it onto the E.
Why yes, that is a god damn snakeskin seat, thanks for noticing.
The previous owner was even kind enough to include the "exhaust system" he had on the bike which consists of two RBP (Rolling Big Power) diesel truck exhaust tips.
Decided the painted gas cap was a little agressive...I wish you guys could see the paint job in person, you can literally feel the paintbrush splotches lmao
And the tail disassembly, never really realized how much stuff actually makes up the tail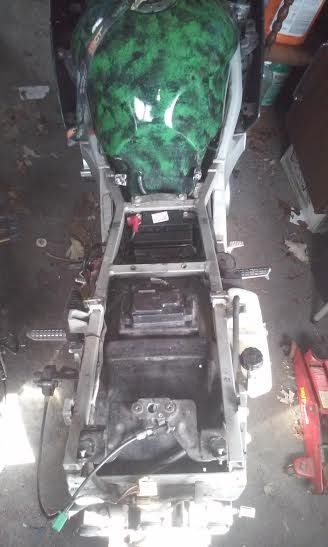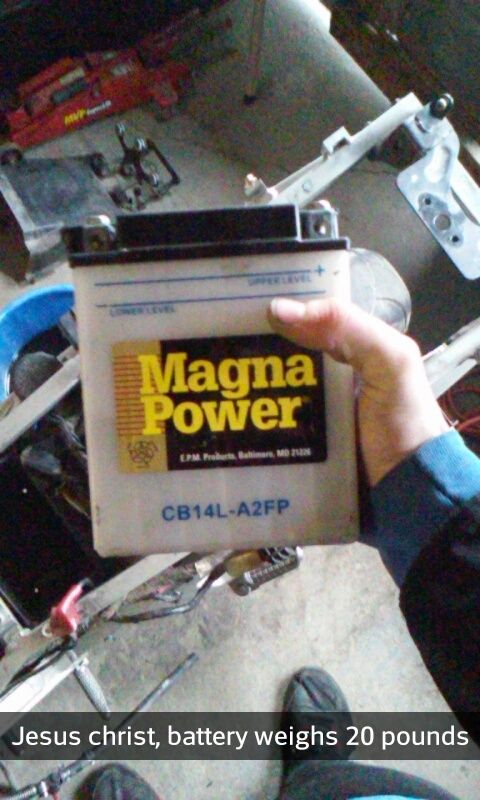 And with the undertail and battery tray out, ready to get chopped!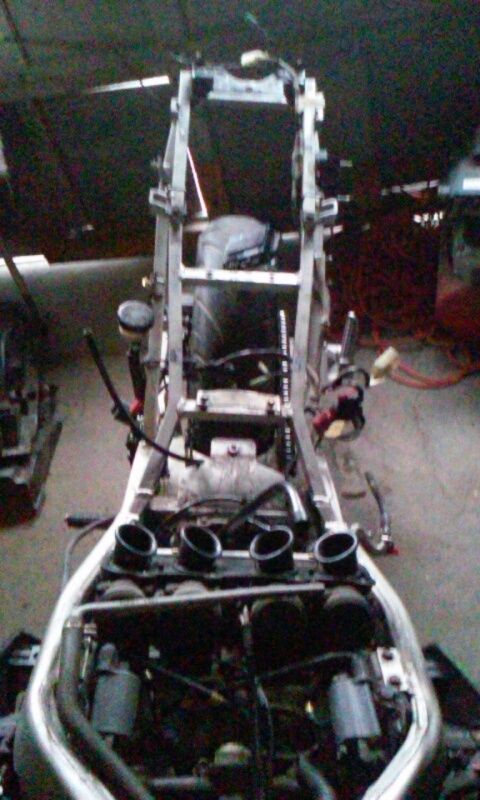 Here's the new zx6r subframe just stting on top of the old. Getting everything to line up perfect is definitely going to be a bitch, but a buddy of mine welds aluminum for a living so hopefully this beast of a project doesn't get too scary.
I live at school so I only go home every couple of weeks to work on The Gator (as my friends have affectionately named her), so the next update should be when I chop the tail. Thanks for checking this out and please feel free to give me any tips or tricks you masters have picked up along the way!