Discussion Starter
·
#1
·
Hi All
Noob here with my first streetfighter build the basis will be around a zx7r engine and frame but I have some zx10r parts to add ... I will let the pictures do the talking and explain along the way.
managed to get 7r engine on the cheap, so gave it a full strip down and rebuild and painted it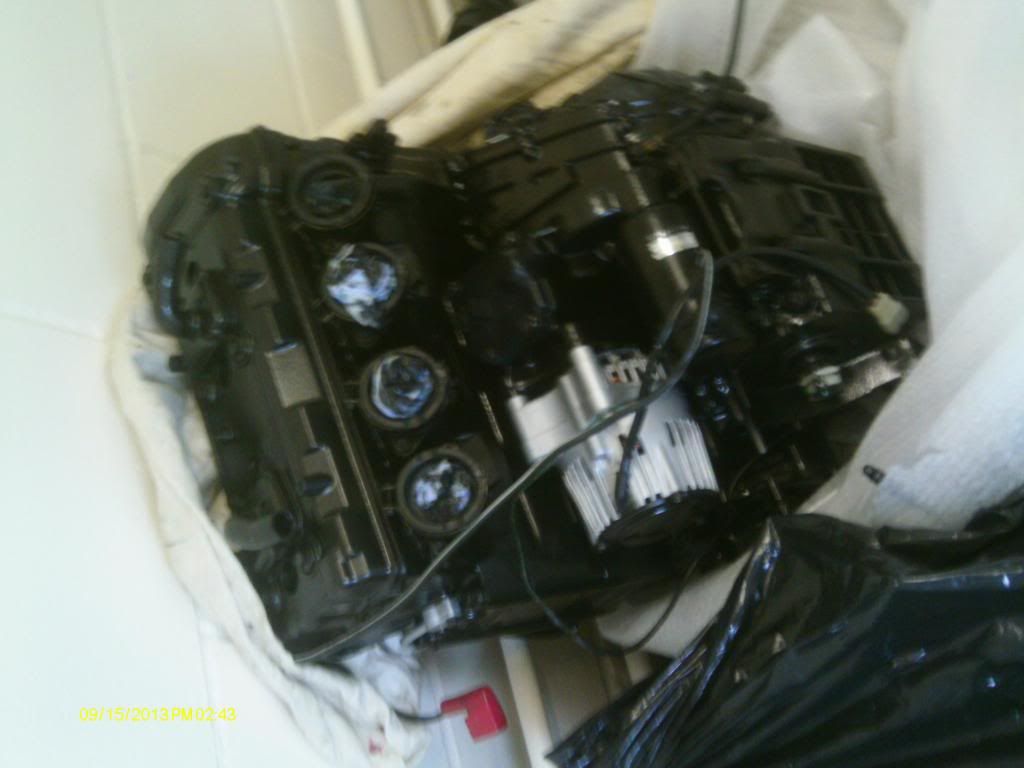 next up was the frame also got this ridiculously cheap, started but smoothing off the fairing mounts I wasn't going to need and the tried to get the ram air inlets smooth with the frame, think they turned out well... than again gave it a lick of paint
then next up was the swingarm, this is off a 2005 zx10r striped it down cleaned it and painted ect, sent the rear mudguard and chain guard and some of the engine covers off to be flocked should be back next week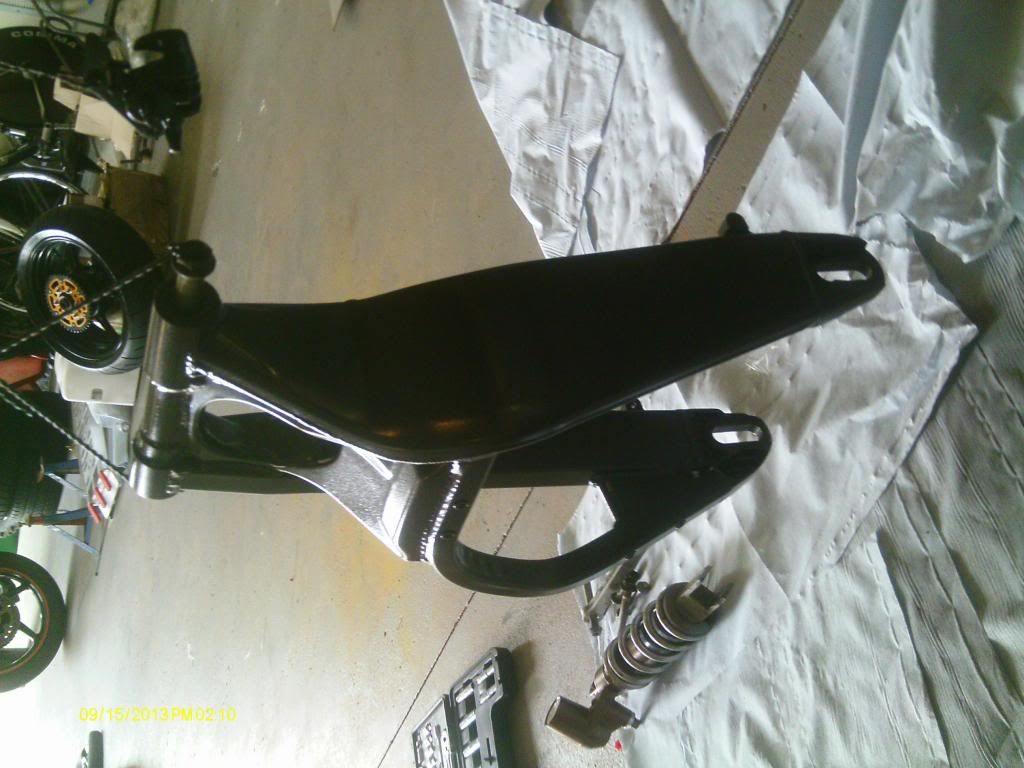 then a rear shock of a 2009 zx10r, its not following my black scheme but I quite like it , tempted to paint the spring though.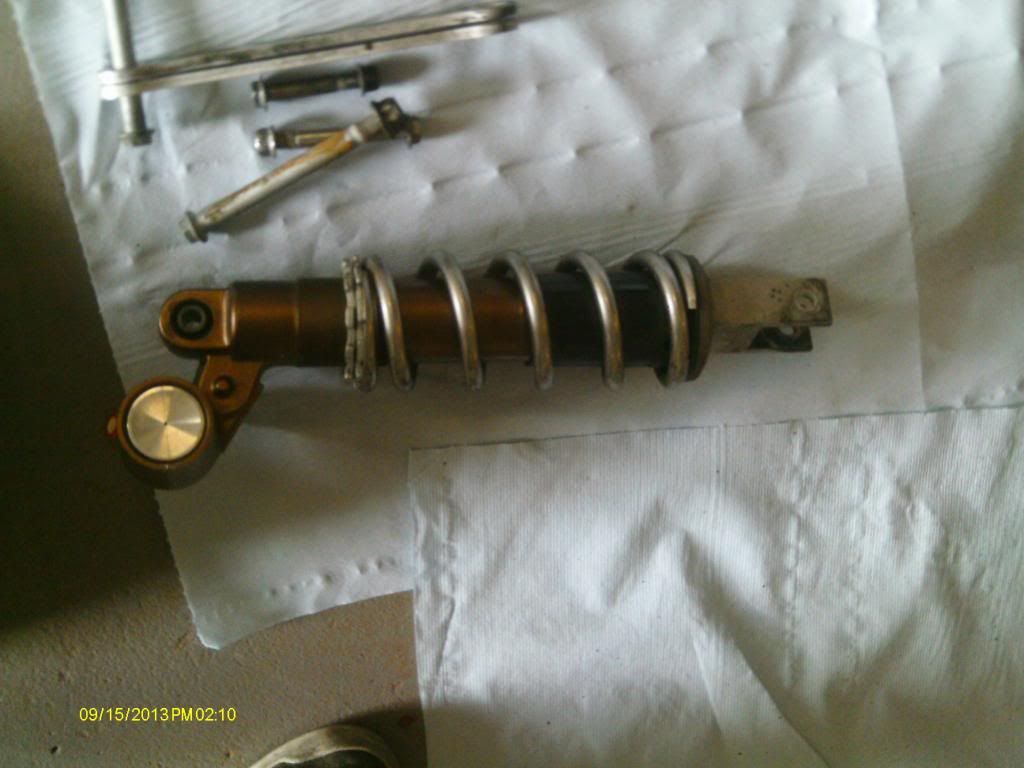 then a zx10r 2008 rear wheel, real bargain! came with the tyre and wavy disc for less than the price of a new rear tyre ! I then added a supersprox rear sprocket as I love em
also picked up a R6 race seat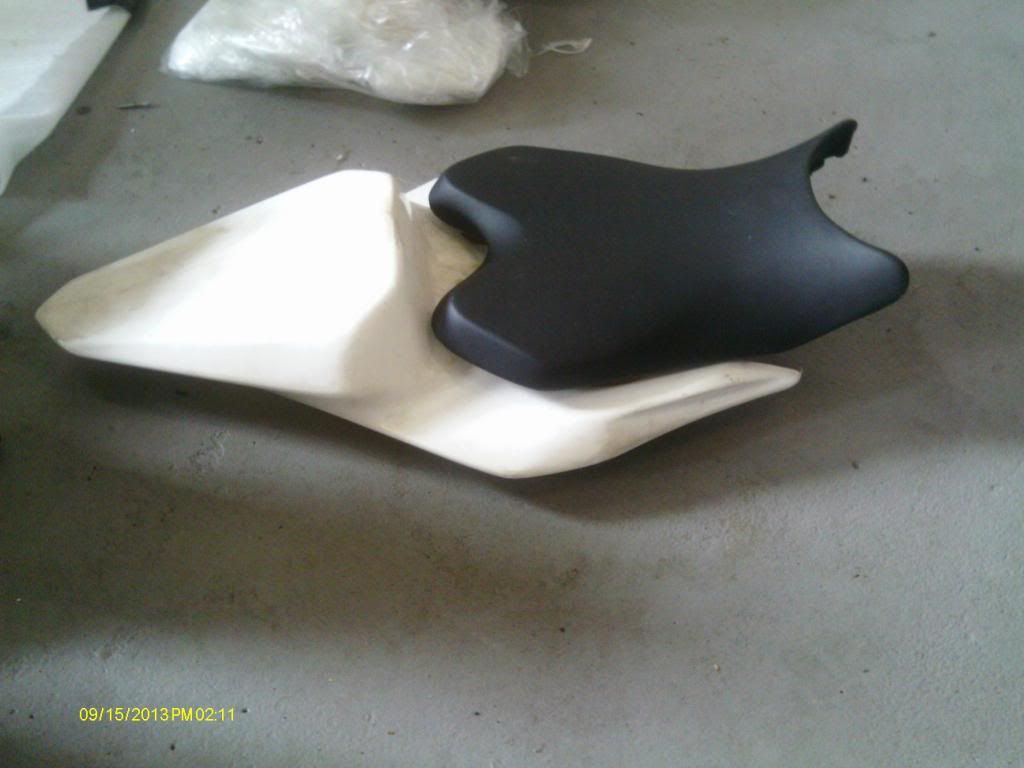 and some KYB zx10r 2009 front forks in all black ! a propa treat.
hopefully by the end of the week a few more parts will be here and it will be a rolling shell.
Thanks for looking
Ali