Discussion Starter
•
#21
•
new topic...carbs!
OK, so i finally got around to disassembling the carbs this morning, and first off, the slides were completely seized, i spray some wd40 into there to let them sit, and decide to go ahead and remove the float bowl, and lo, there are stalactites forming in there.
it's really terrible looking in there.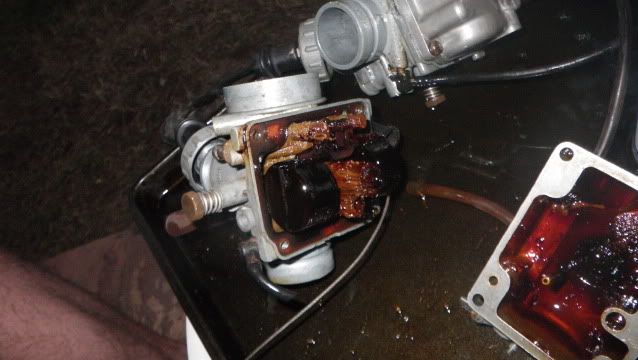 i'm a cost-effective guy, the bike is far from original, i've already bought "rebuild" kits for each one, but i'm pretty sure, i'm going to need a little more than what's in the kit, and i don't mind returning the new kits i bought.
so what say you, rebuild or get another set?
anyone tried other carbs, like a stock banshee pair?
also still looking for input on the front rotor spacer...